This feature aims to help the student generate a lesson summary easily by automatically capturing the lesson-related notes in Classroom and messages in italki.
It includes three parts: vocabulary, grammar/sentence structures, and teacher correction(if there is any)
You can find the entrance in each lesson 5 mins before the lesson ends.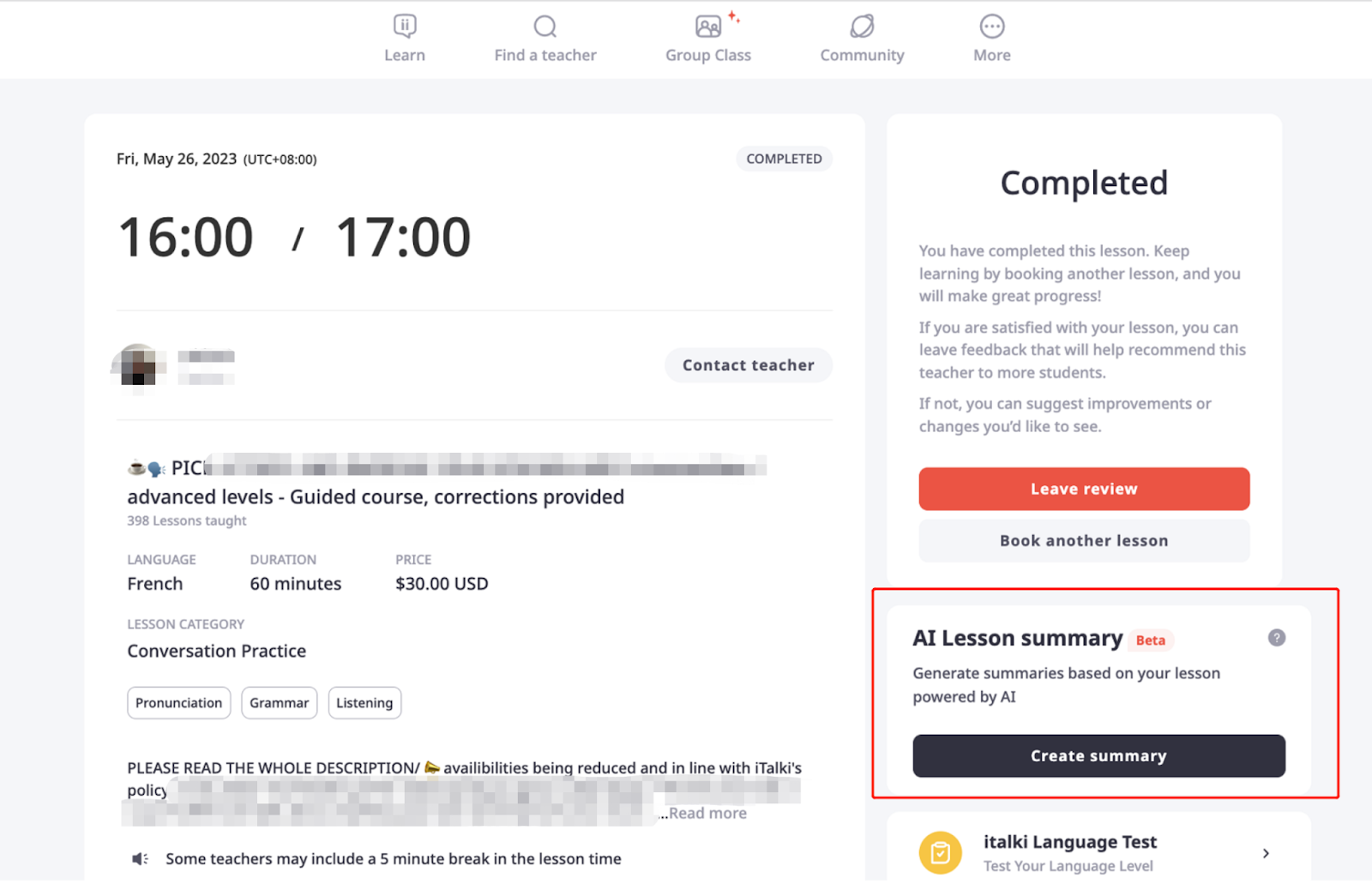 As this feature is still in the early stages of testing and has not been released to everyone on italki, there are some limitations such as:
* Only available for limited Japenese & English students.
* Summary can only be generated on the Web, however can be reviewed in APP.
* Summary cannot be edited or removed once it is created.
* Summary cannot be downloaded but will always be there for you to check.