What you should know before deactivating your account
Your profile will disappear from the italki service immediately.
You will not receive any more emails from italki.
Messages you sent to other users, questions you answered, corrections you made, or discussions you posted in Community, will remain visible.
Search engines such as Google may still have links to your italki profile for a few weeks. As the i

nformation on your profile page will be updated (removed), the search engine will remove these results by itself upon regular updates.
How to delete your italki account
Hover on your Profile Picture and click Settings to visit your italki Setting Page (https://www.italki.com/settings/account).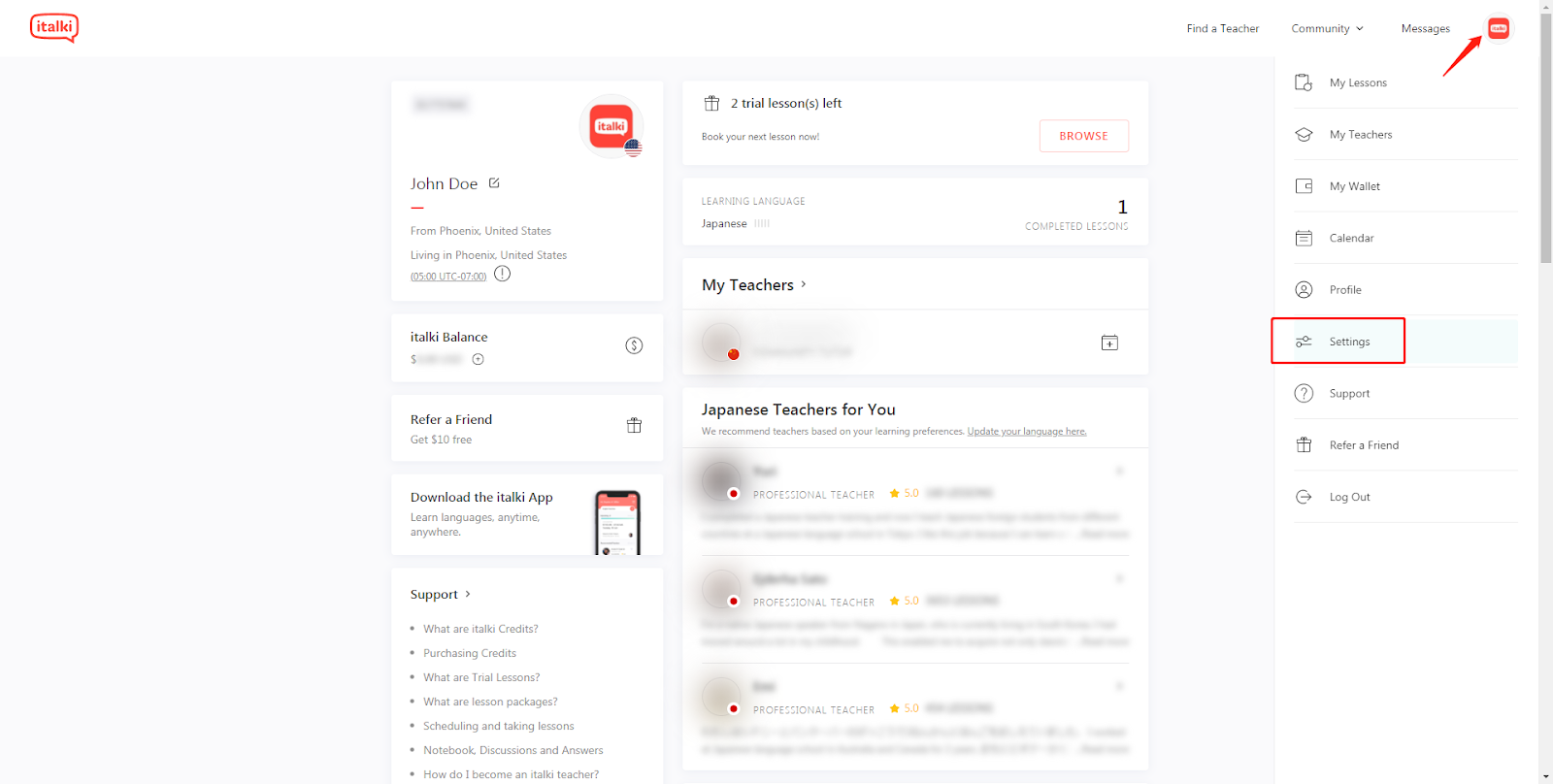 2. Select the Privacy tab and click "DEACTIVATE MY ACCOUNT" in the middle.
3. Click Next if you have completed lessons with your teachers previously but would like to proceed.
4. Let us know why you have decided to leave and click DEACTIVATE.
If you are a teacher, you will need to contact support to cancel your teacher account first so that you can deactivate your italki user account.