You can follow the steps below to reset or change your italki password.
Reset your italki password
1. Go to www.italki.com and click LOG IN.
2. Click "Email" or "Phone" based on which account you used to sign up for italki.
3. Click the "Forgot password?" button.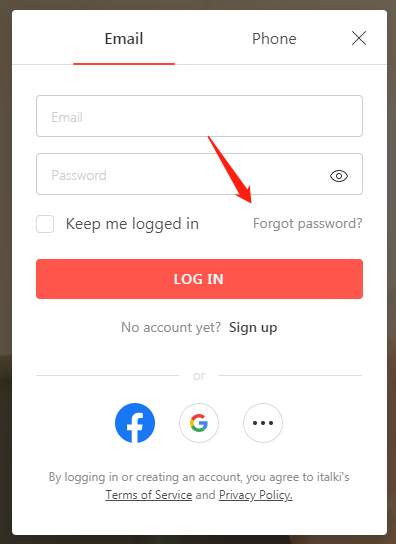 4. Enter your email address/phone number and click Submit.
5. Follow the steps provided to reset your password.
Change your italki password
1. Hover on your Profile Picture and click Settings to visit your italki Settings Page.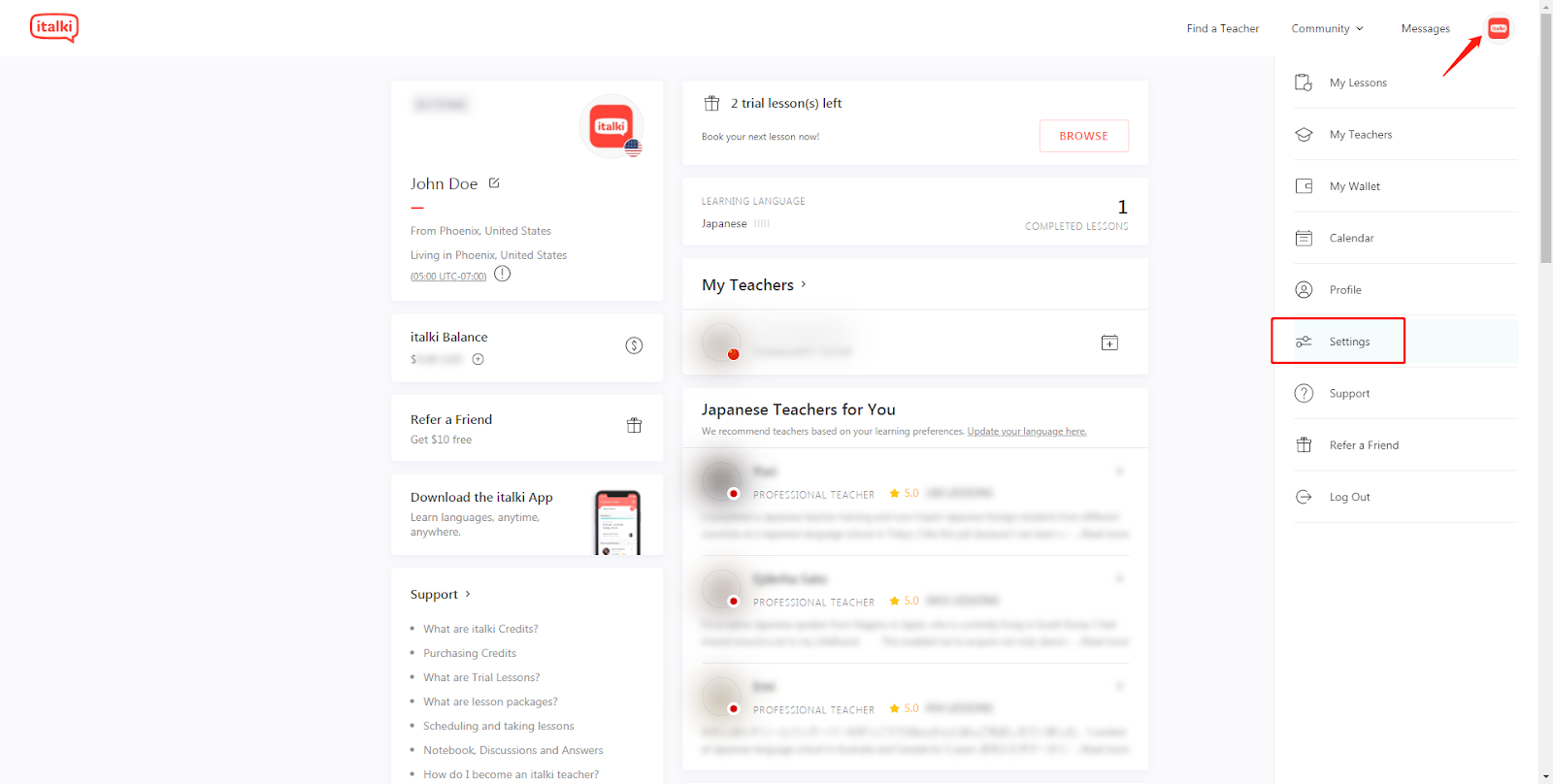 2. Click "UPDATE PASSWORD"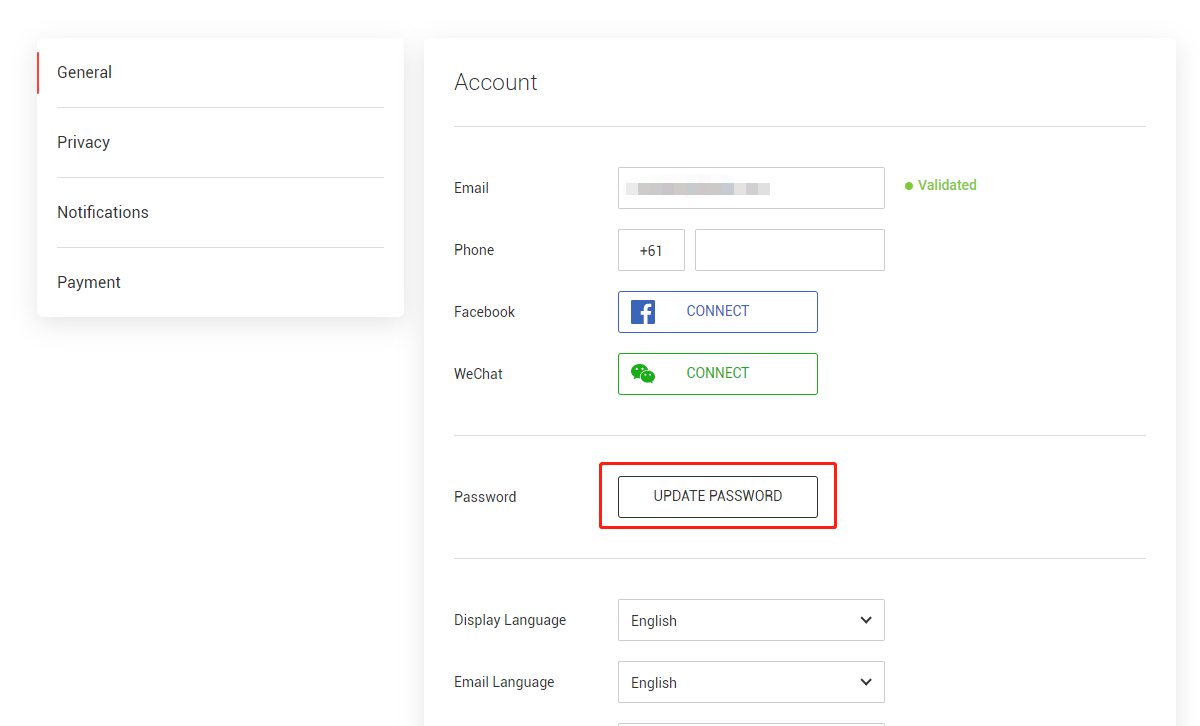 3. Enter your old password and a new password
4. Click Save to confirm the change.