What are Notifications?
Notifications are how we tell our users what is important! There are several different types of notifications on the notification bar.

Upcoming Sessions - Displays your next upcoming lesson with a teacher or a student
Action Required - Displays the most urgently needed task that you need to take action on in order of importance. For example, if you are a teacher you might need to confirm a new session request or respond to a reschedule. If you are a student, you may need to confirm your latest session or respond to a session problem. These are all time sensitive actions which need immediate action.
Other Notifications - These are other notifications that are informative but not time sensitive.  For example, if a new friend follows you or sends you a follower request, if someone makes an edit to your notebook entry or if your teacher makes a change to your latest session request.
You can mark old notifications as "read" by clicking the round button to the right of the notification.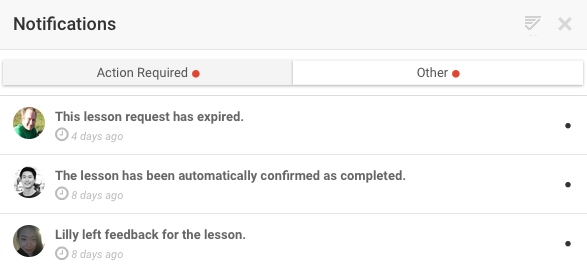 Notification Settings
Also we've now given each user direct control of how they wish to receive notifications.  If you go to your Notification Settings you can customize how you receive notifications.  Receive notifications via email or as messages or pop-ups on the italki website.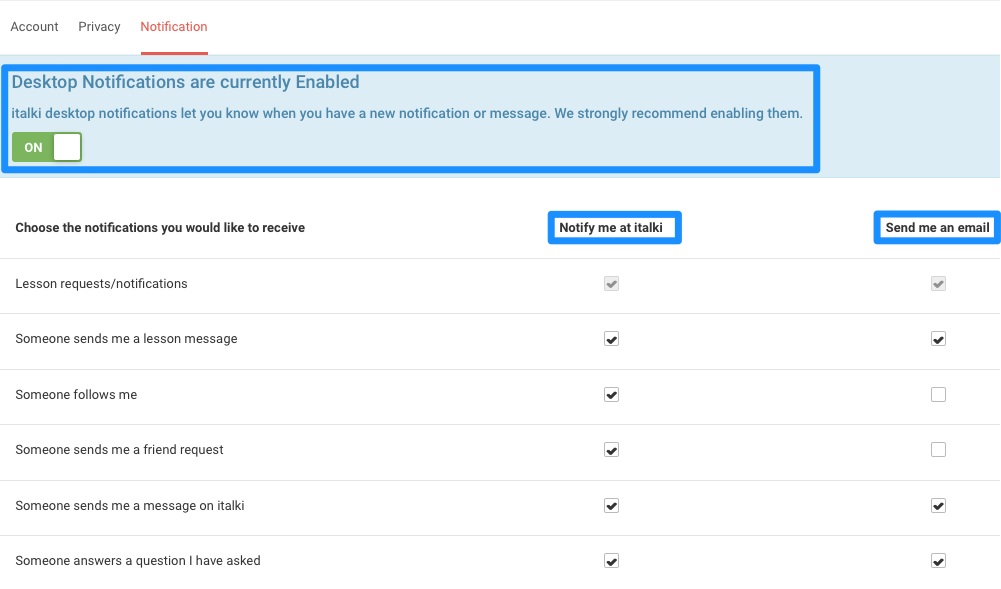 Here is more information about managing your email settings: How do I manage my email settings or unsubscribe?