Hover on your Profile Picture and click Settings to visit your italki Setting Page (https://www.italki.com/settings/account)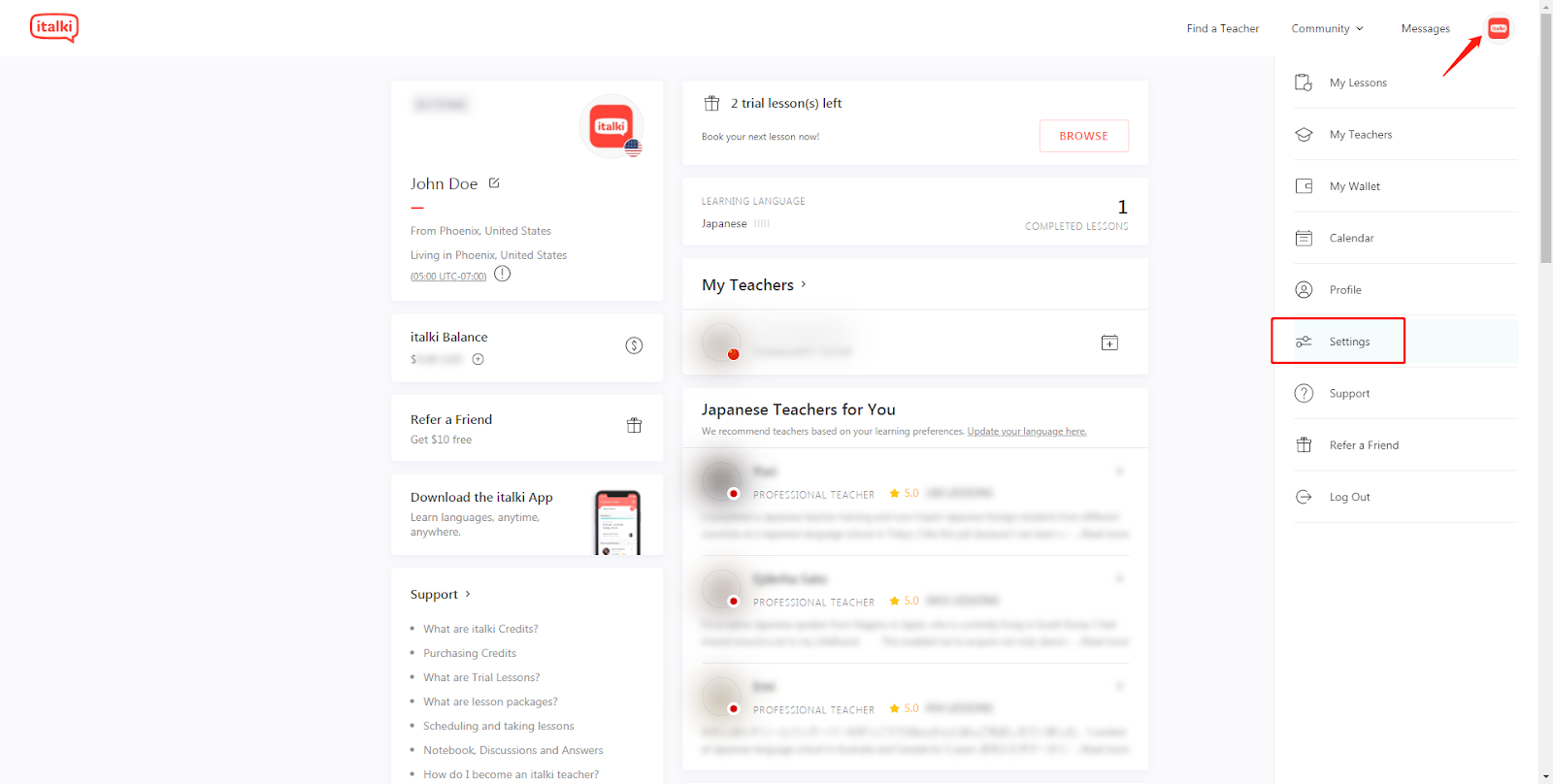 Select the Privacy tab.
You can Edit your block list.

Update your Contact Permissions and decide who can send you messages.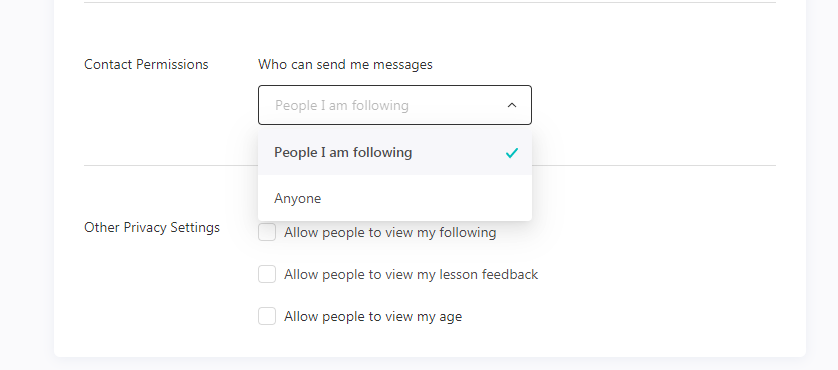 You can disable Other Privacy settings if you do not want your following, lesson feedback, or age to be public.
You can check our other help pages if you would like to block a user or report inappropriate/abusive behavior.