Changing Your Privacy Settings
If you are receiving unwanted messages from people asking you to teach them a language for free, it might be because these users are finding your profile in the "Language Partners" list and think that you are available for language exchange.
If you do not want to be contacted by other members of the community, you can:
Remove your profile from the language partner search
Stop notifications of "follower requests".
How to Change Your Privacy Settings
1. Go to "Account Settings".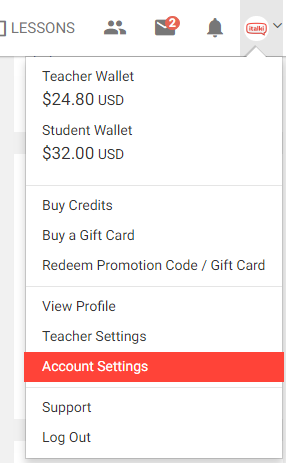 2. Select "Privacy".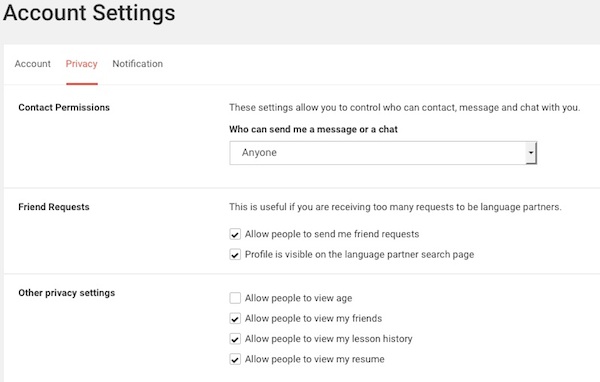 3. Go to "Change Contact Permissions" and choose either "Anyone" or "Friends only". If you want to receive fewer messages, make sure this option is set to "Friends only" so only your friends can contact you.
Friend Requests
If you don't want to make new friends on italki, you can uncheck the "Allow people to send me friend requests" box.
If you don't want to be contacted by people looking for language partners, uncheck the "Profile is visible on the language partner search page".