Changing your Privacy Settings
If you are receiving unwanted messages from people asking you to teach them a language for free, it might be because these users are finding your profile in the "Language Partners" list and think that you are available for making friends and becoming language exchange partners.
If you do not want to be contacted by other members of the community, you can take these steps:
Remove your profile from the language partner search
Stop notifications of "follower requests".
To change your settings, go to Account Settings.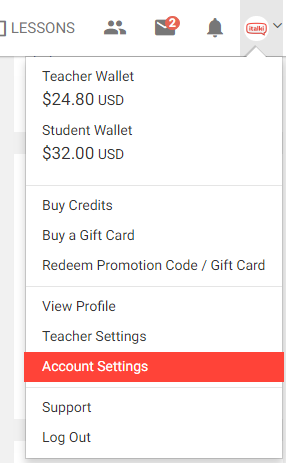 In Account Settings, select Privacy.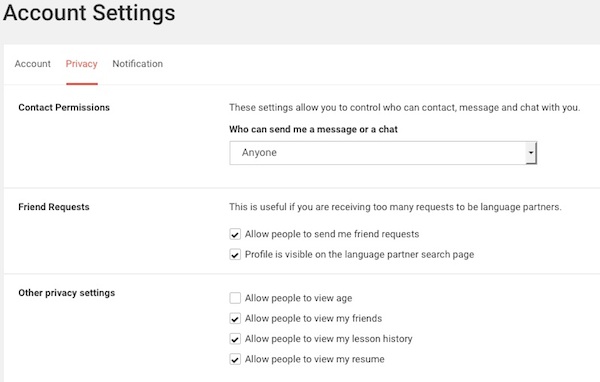 Change Contact Permissions
The available options are
"Anyone" or
"Friends only".
If you want to receive fewer messages, make sure this option is set to "Friends only".
Change Friend Requests
If you do not want to make new friends on italki, make sure to uncheck the option "Allow people to send me 'friend requests'".
If you do not want to be contacted by people looking for a free language exchange partner, make sure to uncheck the option "Profile is visible on the language partner search page".  This will remove you from the language exchange list.
If there is a specific user that you wish to block, you can:
Blocking a user
A blocked user will not be able to:
Search for you
Follow you
Direct message and/or chat with you
Schedule lessons with you
Post in your community notebooks/discussions/answers
When you block a "friend" or a user it is a completely silent action.  The user will not know that you have blocked them as you will simply disappear from their contact list and they will not be able to search, follow or direct message you.  They will receive no message indicating that they have been blocked by you as well.  To the person who you have "blocked", it will appear as if you have deleted your account and do not exist anymore.
Blocking a User

Blocking the user will prevent this user from sending messages to you, adding you as a friend, and viewing things you share on your timeline.  If you want to block a user:
Go to that user's profile
Click on the "Block" button on the middle upper part of the user's page, next to their profile photo.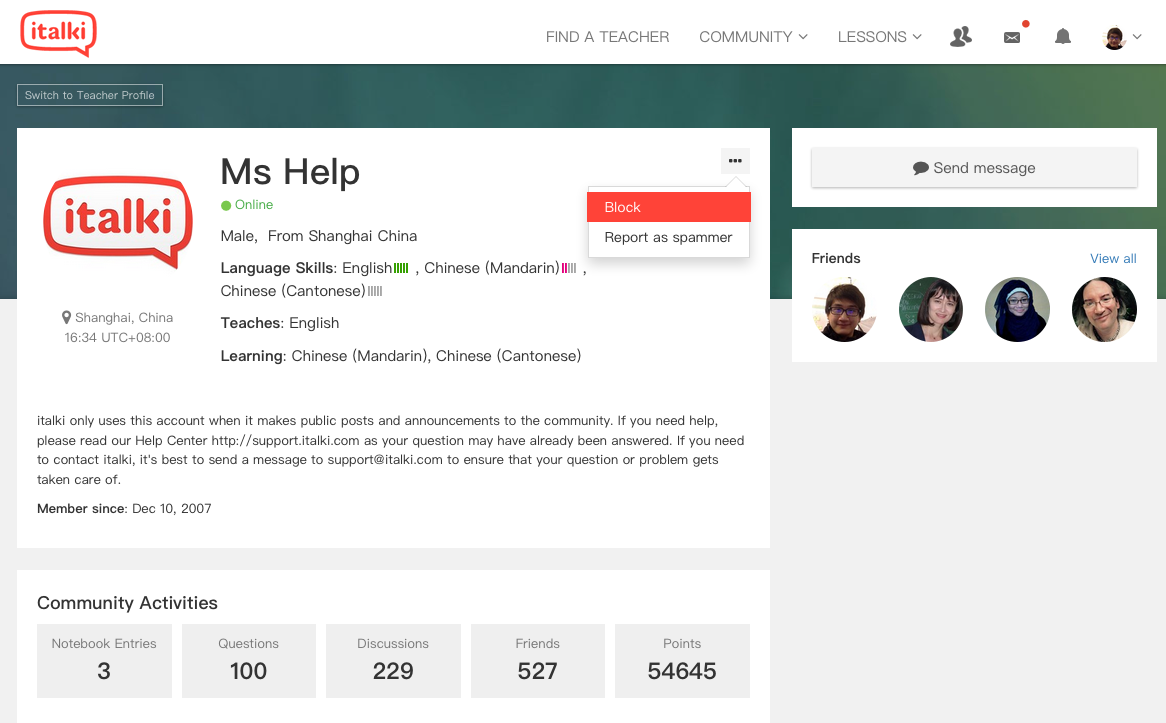 If you have blocked someone by accident - Don't worry. You can always unblock them by following the steps here.