Introduction
italki Classroom is a video communication tool on the italki platform. italki Classroom is available to all italki students both on mobile app and website as an option of communication tools from December 4, 2019.
Check the video introduction of italki Classroom here.
The benefits of italki Classroom include:
Full-featured: File sharing and screen-sharing are supported on Firefox, Chrome, and Safari.
Convenient: App download is not required on PC as italki Classroom is built-in italki interface. italki Classroom can be accessed by clicking the "Enter Classroom" button on the lesson page.
Easy to use: Adding your students as friends are not required. italki Classroom will connect teachers and students automatically.
Fair: italki can track system record in case there is a dispute over a lesson problem, ie. absence and being late.
SUPPORTED BROWSERS
WHAT DO I NEED TO DO BEFORE TAKING A LESSON?
We STRONGLY recommend you to prepare a headset with a microphone to take the lesson for better audio quality.
Please close all unrelated programs on your computer, otherwise it might have an impact on italki Classroom.
HOW TO USE THE CLASSROOM
NEW LESSON REQUEST
New italki Classroom enabled lesson requests will have italki Classroom as the communication tool. You can "Accept", "Decline", "Change Date/Time", and "Change Price" for this lesson.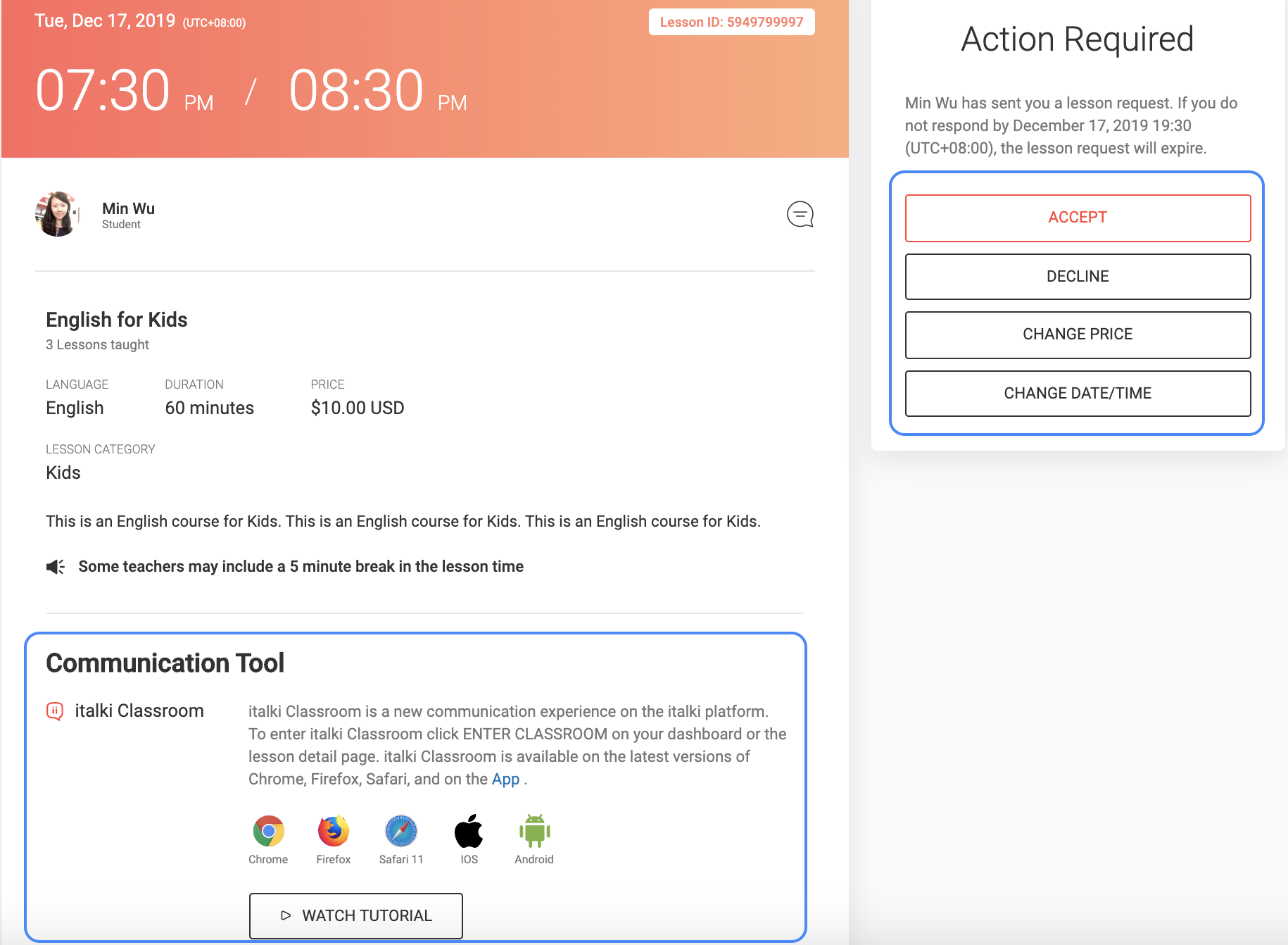 USING ITALKI CLASSROOM FOR THE FIRST TIME
1. 24hrs before the lesson starts, the button on the lesson detail page will change from "Change date/time" into "View Lesson".
More than 24hrs before the lesson starts: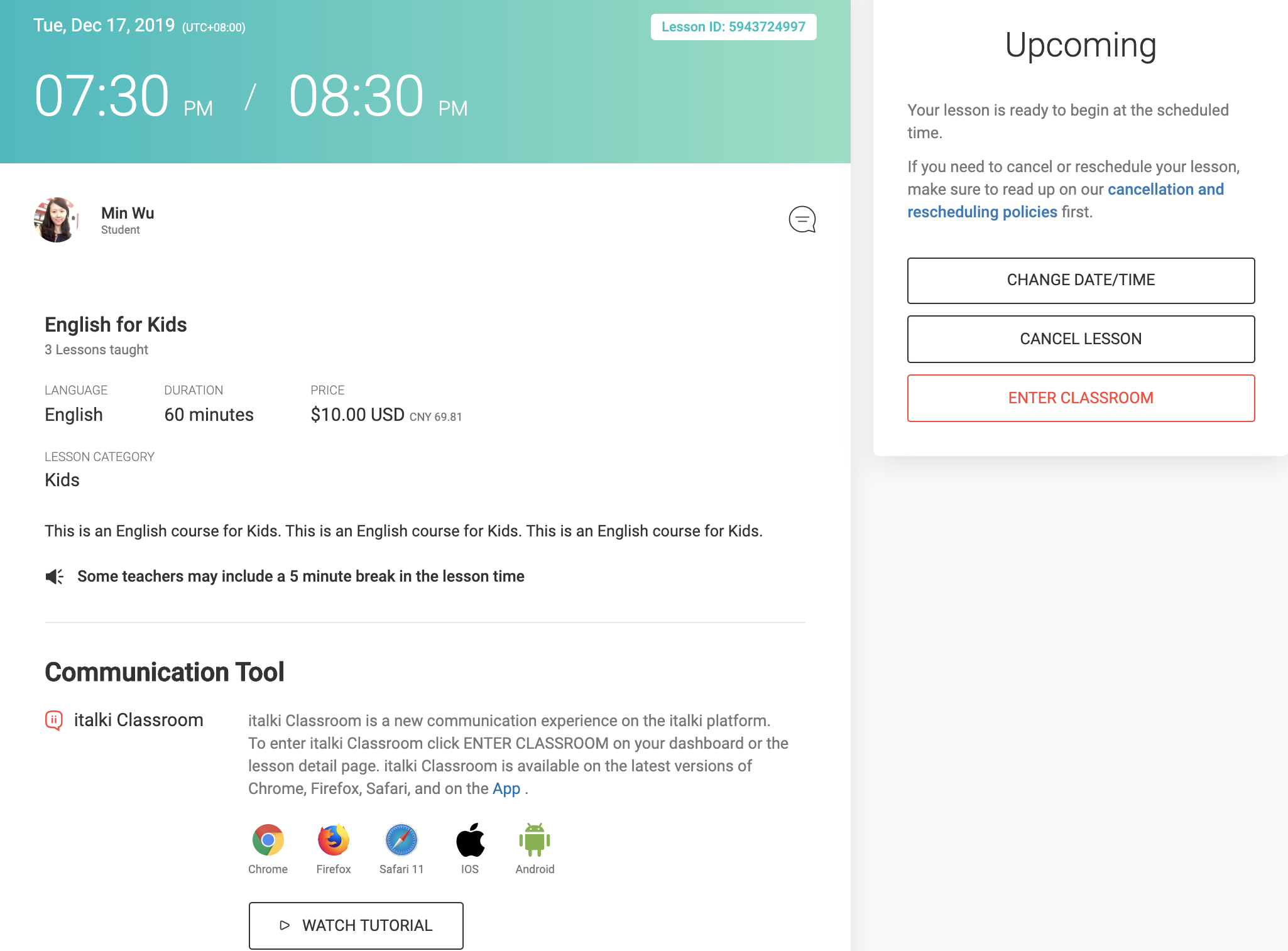 Within 24 hours before the lesson starts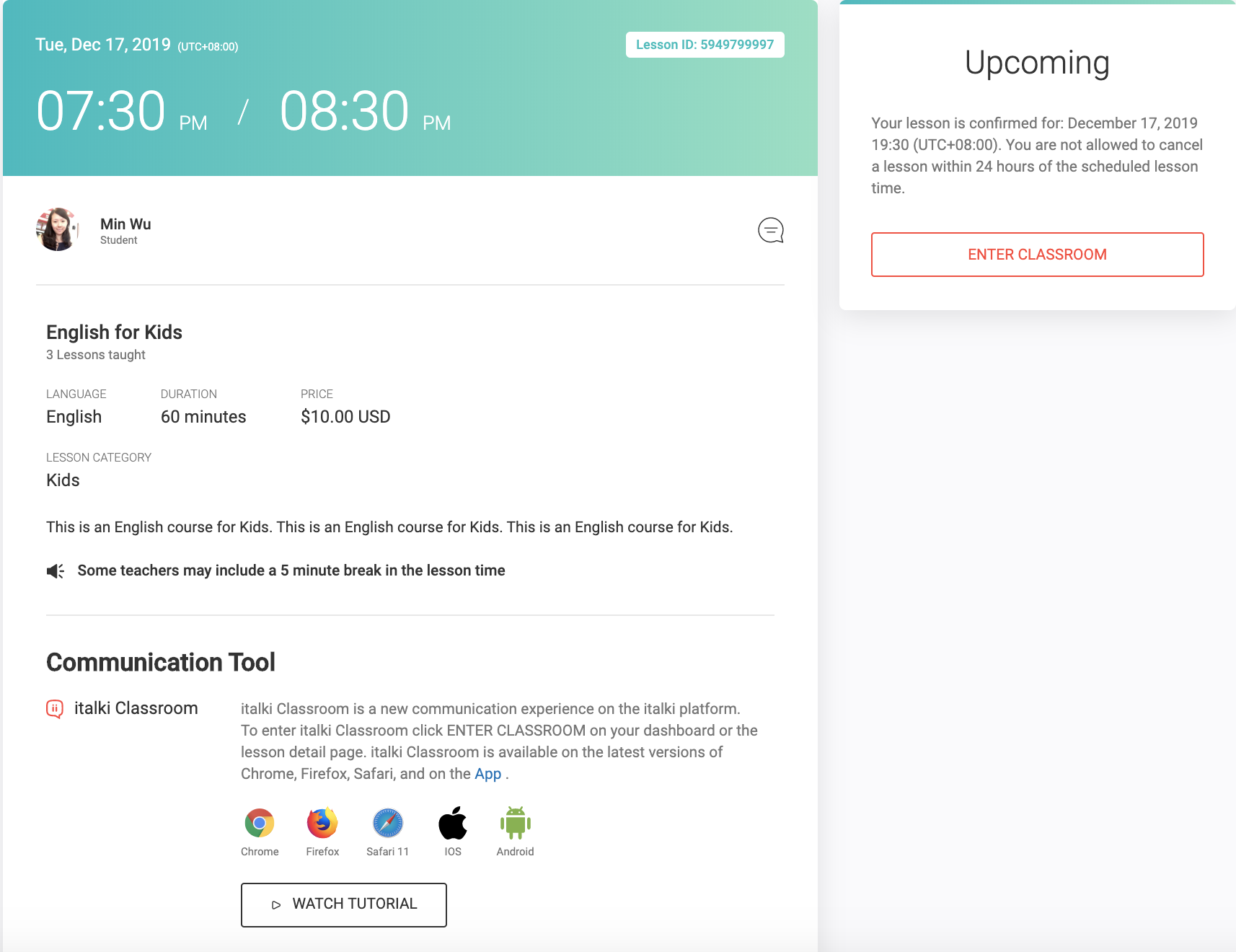 2. Clicking on "ENTER CLASSROOM" will take you to the welcome screen (see below). If this is your first time using the Classroom (or if you're using italki Classroom on a new computer), your browser will prompt you to allow italki.com to access your camera and microphone.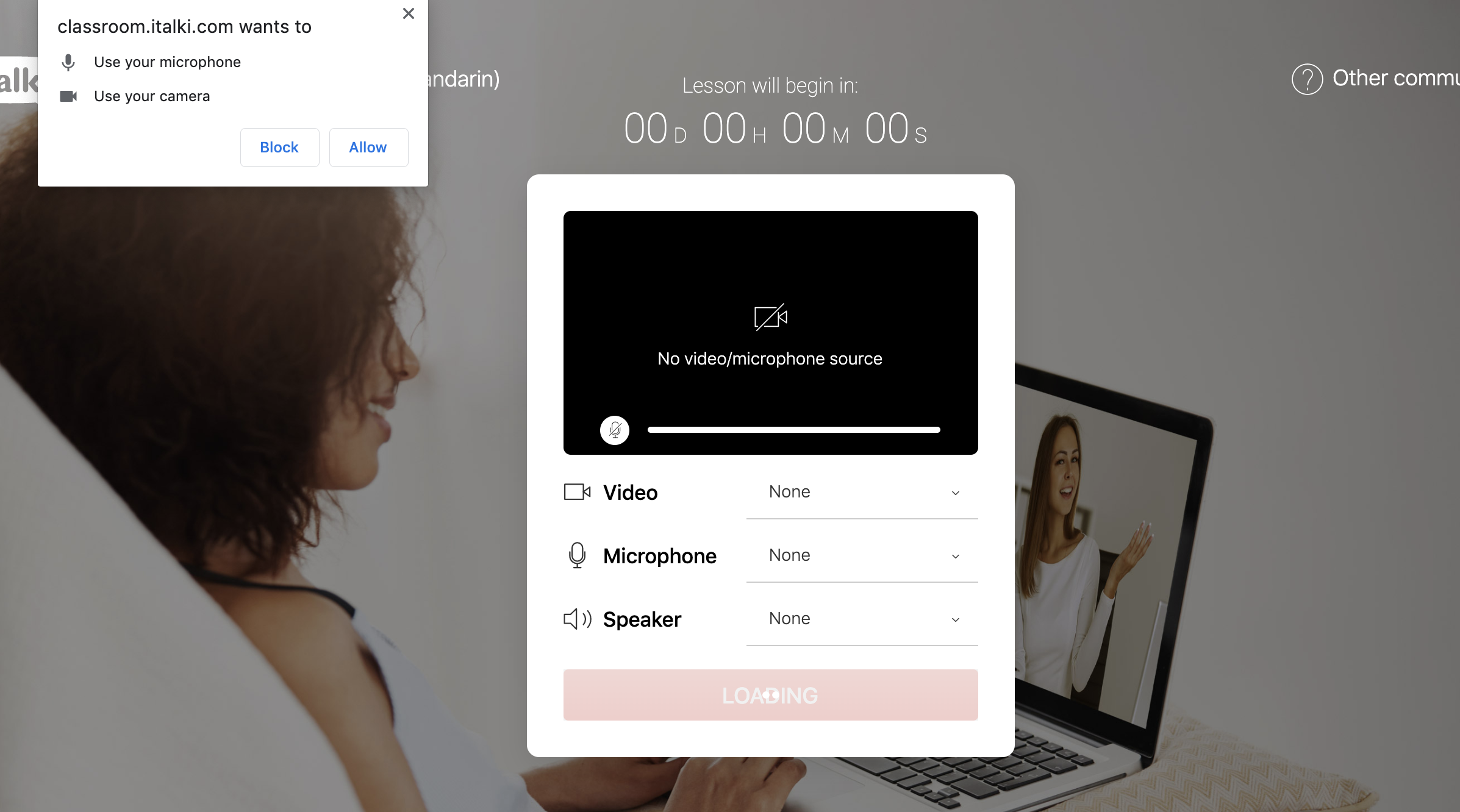 Again, this is to provide italki.com platform permission to access your camera and microphone to enter the italki Classroom. Your lesson content is private. italki does not have access to your video or audio content and we do not record video or audio of any part of a lesson in the italki Classroom.
Google Chrome - Allow camera + microphone: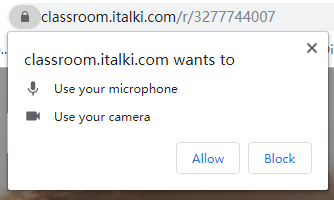 Mozilla Firefox - Allow camera + microphone: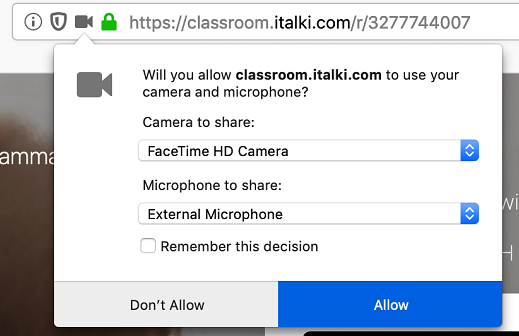 Safari - Allow camera + microphone: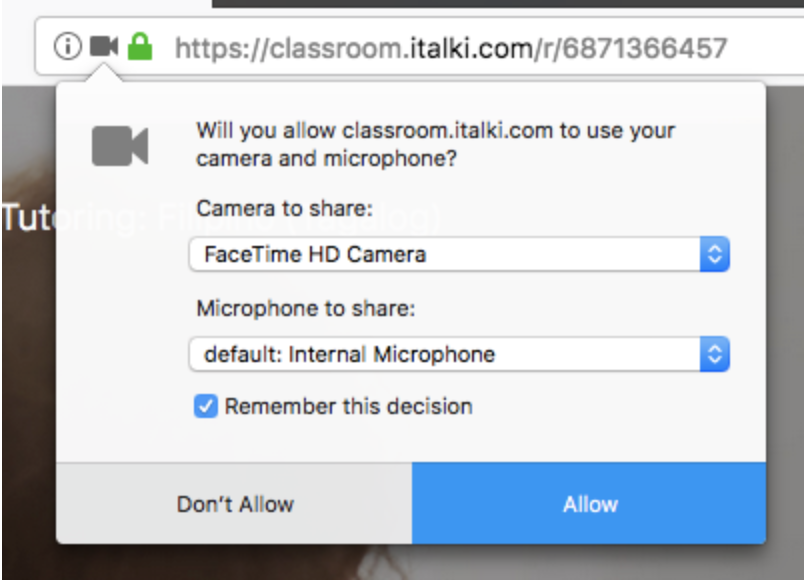 ENTERING ITALKI CLASSROOM
1. When you enter the italki Classroom, you will see a countdown timer until the lesson begins.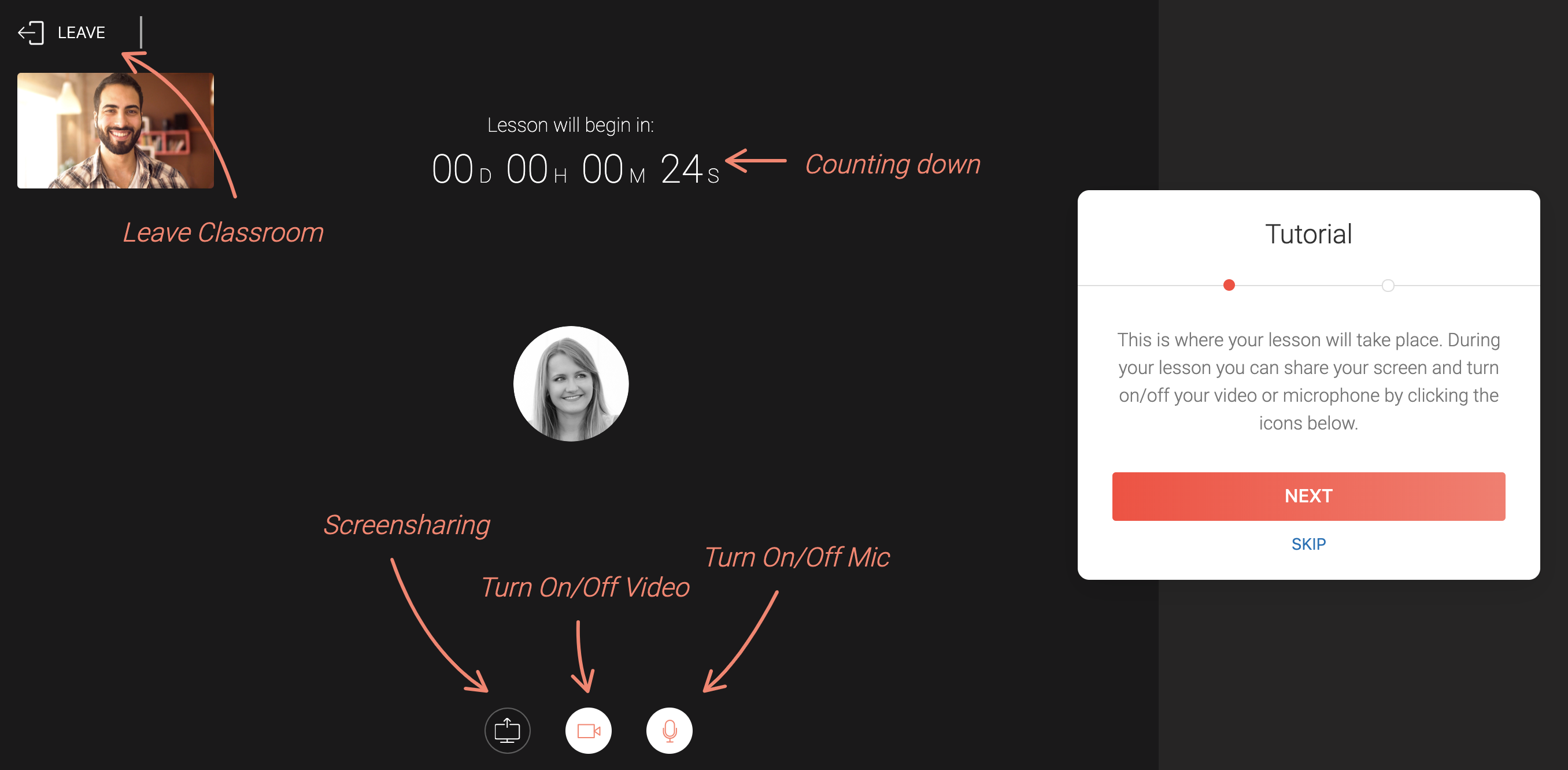 2. If you experience connection problems on italki Classroom, you have access to your student's details (and they to yours) from the "Connection problems?" link.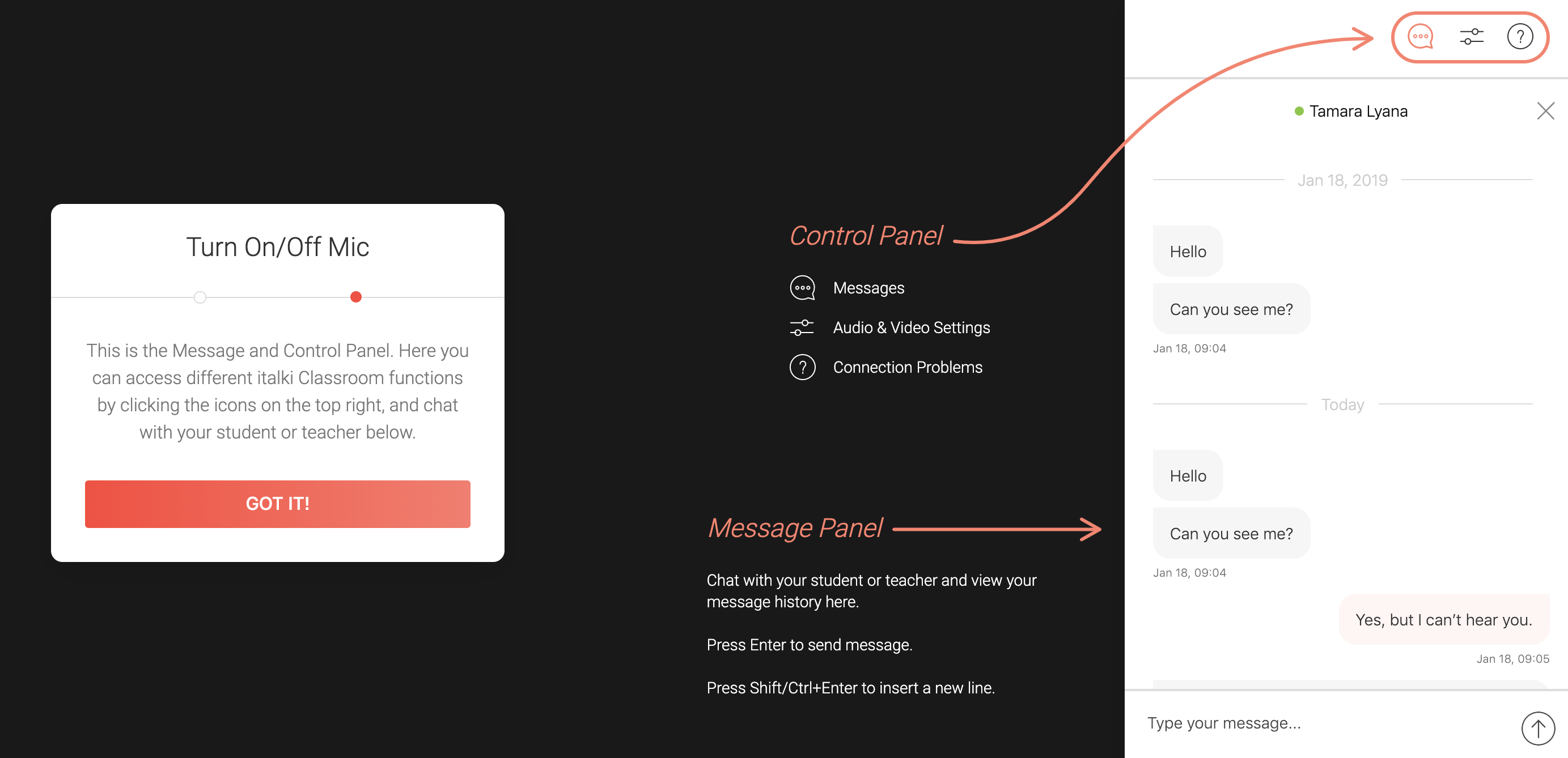 3. After your lesson is complete, click LEAVE and rate your italki Classroom experience.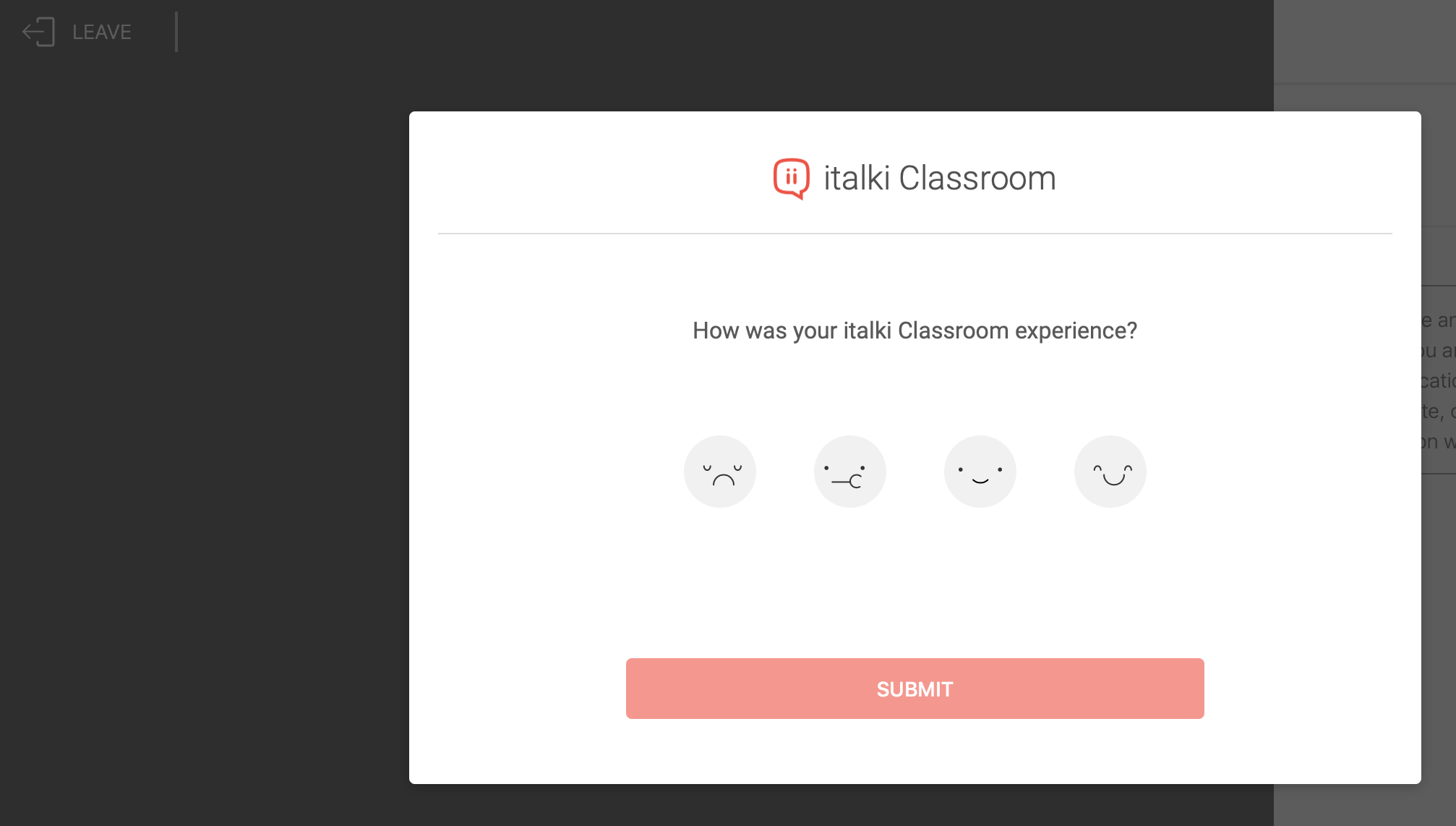 SHARE SCREEN
Sharing screen is a function that currently only works for Google Chrome and Firefox Browsers.

To turn on Screen Sharing, click on the Share Screen button on the toolbar at the bottom of the page.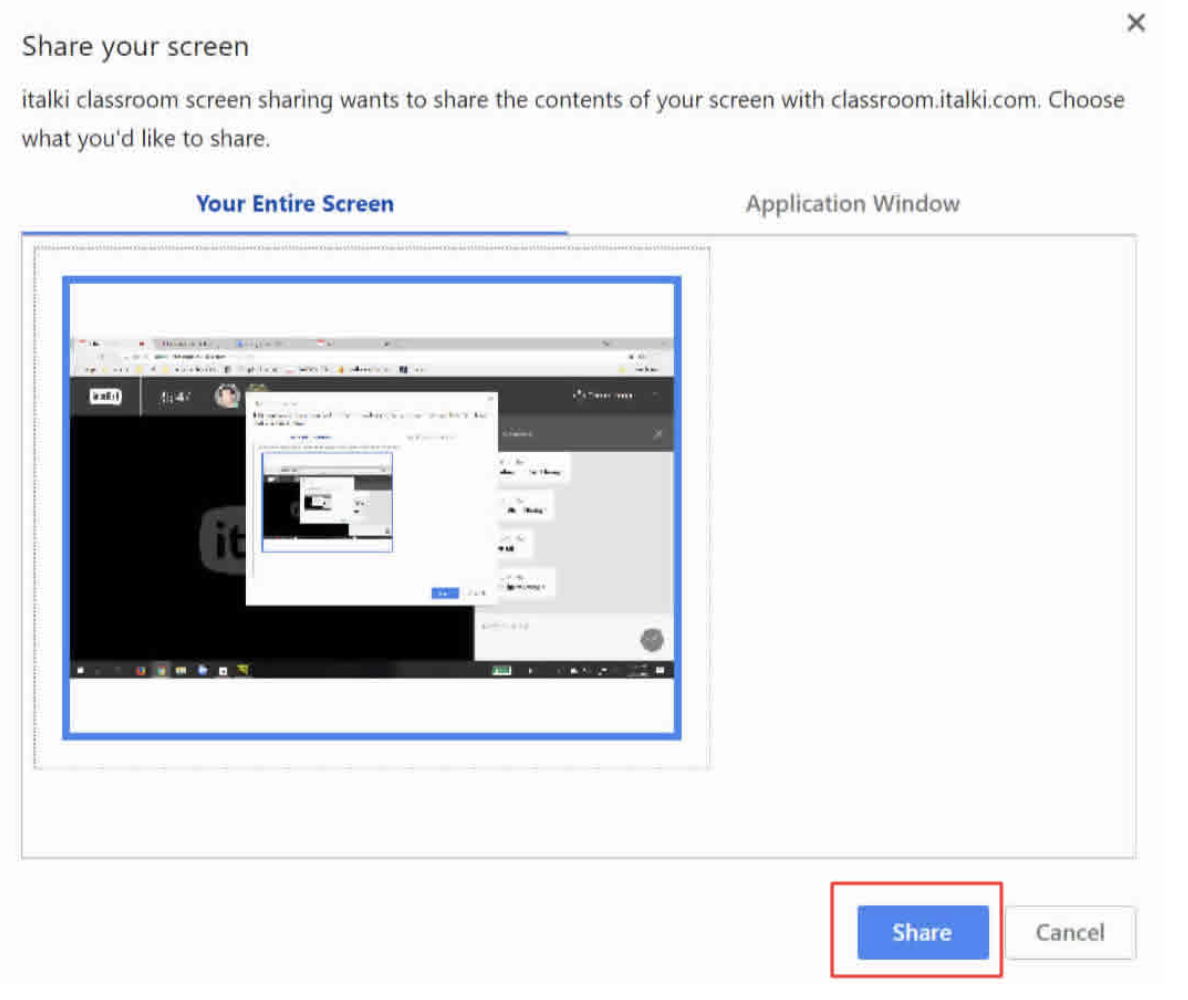 A pop-up window from Google Chrome will ask for Sharing permission. Click on the Share button.
Now you will be sharing your screen!
To turn off Screen Share click on the Stop sharing bar first then you will need to also click on the Share Screen button on the italki Classroom Toolbar.