To help our students quickly understand how italki and lessons work, we have designed trial lesson to get you on board.
What is Trial lesson?
Trial lessons are offered by teachers to first-time students at a lower price.
You have 3 Trial lesson chances which need to be taken with 3 different teachers.
Not all teachers provide the Trial lesson.
What I can expect from the Trial lesson?
Although different teachers might have different content in trial lessons, usually it involves the discussion of your learning needs, the demo of the teaching style, the teaching materials and the suggested frequency of learning.
What do I need to prepare for the Trial lesson?
We recommend you to share your learning preferences and language level to the teacher as well as where you want to be. You can take a language test on italki before the lesson. Such information will help teachers understand you better and provide suitable content during the Trial lesson.
100% Satisfaction Guarantee
italki offers a 100% Satisfaction Guarantee up to 2 times on your trial lessons. More details here.
You can find your remaining trial lessons on your Student Dashboard. Trial Lessons do not expire until you complete all of them.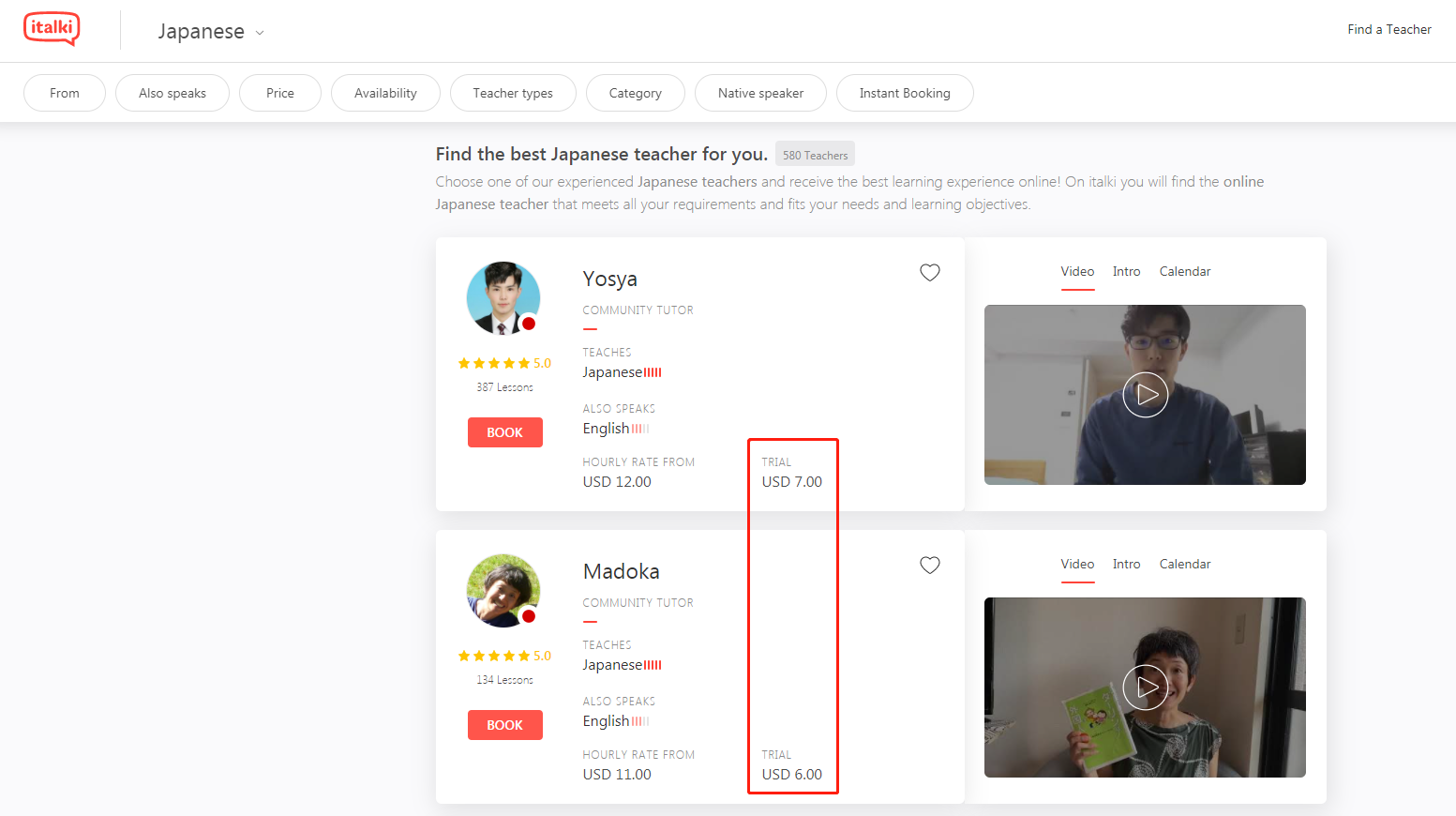 Found a great teacher? Let's schedule a lesson now!