How do I use italki classroom?
INTRODUCTION
We're currently testing the italki Classroom with a select group of students. If you are part of the select group, read on to learn more about the italki Classroom. We will gradually increase the percentage of students and countries that have access to the Classroom in the next few months.
SUPPORTED BROWSERS
WHAT DO I NEED TO DO BEFORE TAKING A LESSON?
We STRONGLY recommend you to prepare a headset with microphone to take the lesson for better audio quality.
Please close all unrelated programs on your computer, otherwise it might have an impact on italki Classroom.
HOW TO USE THE CLASSROOM
LESSON BOOKING
You'll know you be helping us test the italki Classroom during your lesson booking process. These are the communication tools your teacher uses. Please choose your preferred communication tool.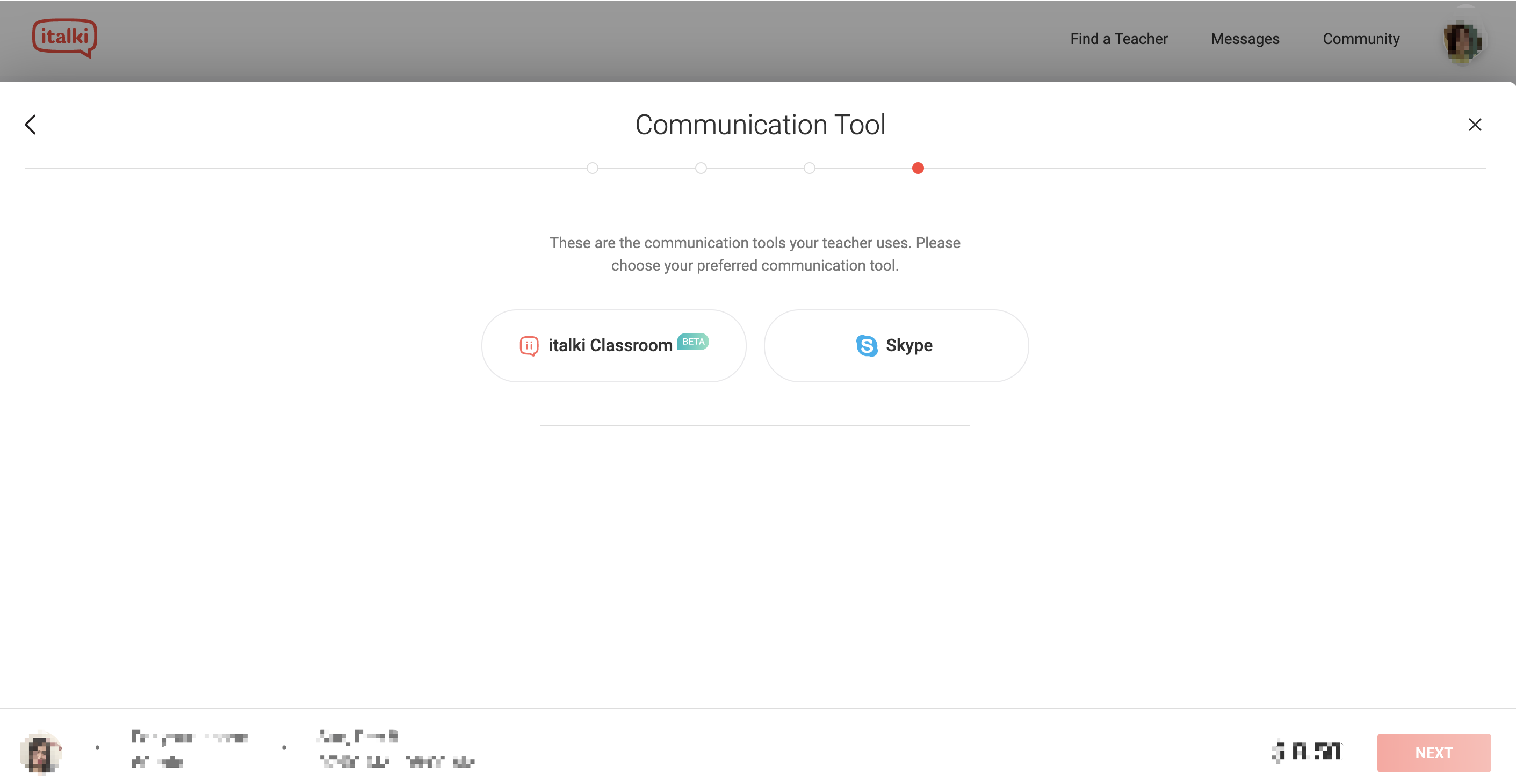 OPTIONAL ALTERNATIVE COMMUNICATION TOOL
Once the lesson is scheduled on italki classroom, the student can add an alternative communication tool. Both student and teacher will be notified of this alternative communication tool through italki messages - a notification email will also be sent to the teacher.
* The alternative communication tool (e.g. Skype, QQ...etc) can only be added ONCE per lesson, once it has been saved, YOU CANNOT CHANGE IT ANYMORE.