The student and the teacher have 3 days to report a lesson problem since a lesson will be automatically confirmed as completed after 3 days of the lesson time and lesson credits will be transferred to the teacher.
If there is an issue with your lesson, make sure your stay in touch with your teacher, or turn to italki in time to solve the problem.
Click "

My Lessons

" and find the problematic lesson under the "

Waiting

" category.

Click "there was a problem" on the right side of the lesson page

Select the lesson problem and a solution

Click "

Confirm

" and wait for the reply.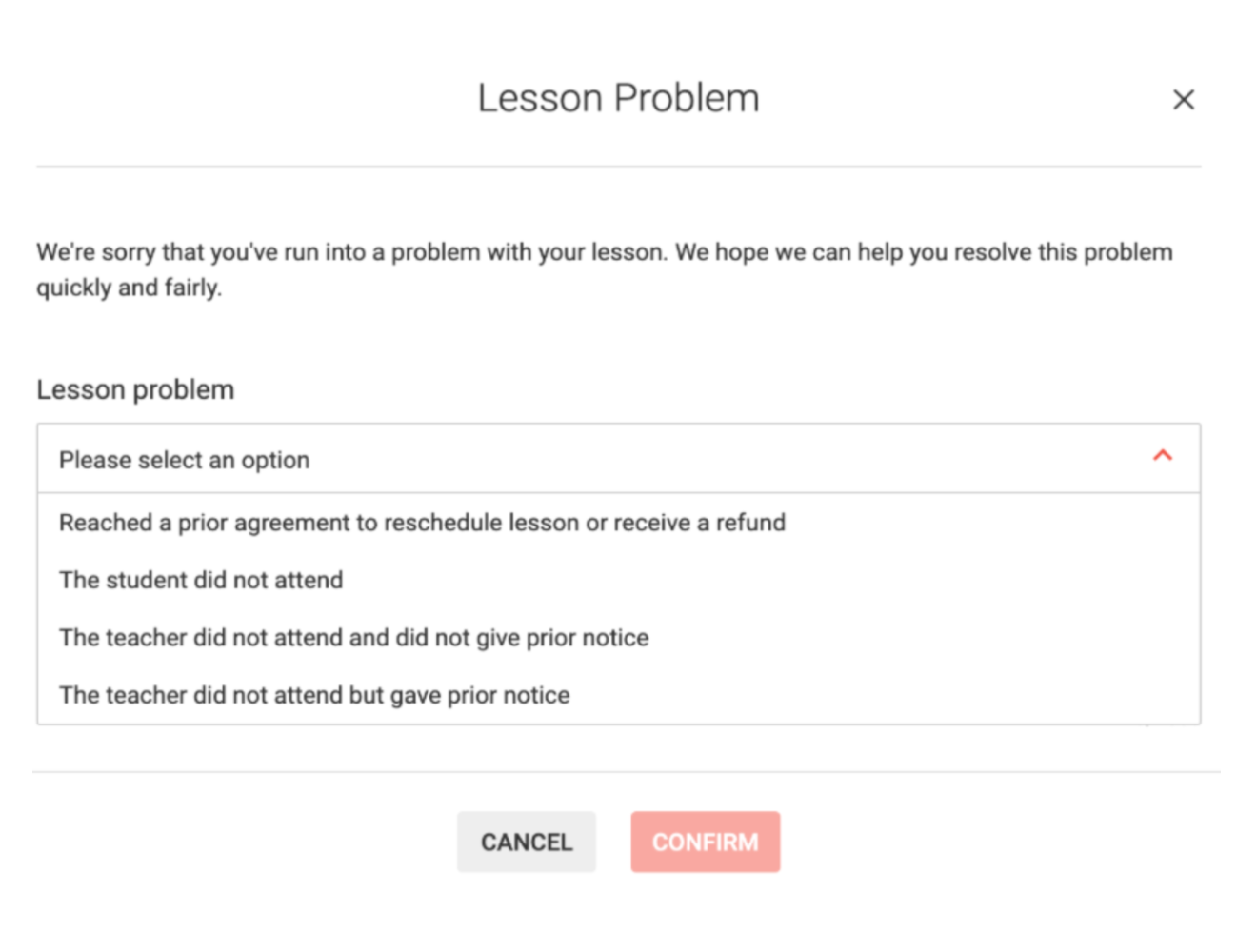 When a lesson problem is reported and a solution proposed, the other party has 7 days to respond to the request. If the lesson problem and solution are accepted, the lesson problem will be resolved in accordance with the solution proposed when the problem was reported.
If the lesson problem and solution are declined, the lesson will be in dispute (Lesson Dispute).