We take any misconduct very seriously. If you believe that a violation of this italki Community Policy or other italki Policies has occurred, please report the violation to us.
Report content on italki new community
Simply click the ... next to the content or long-press the content and click "report" if the content is under the comment section to report any posts, exercise, or questions.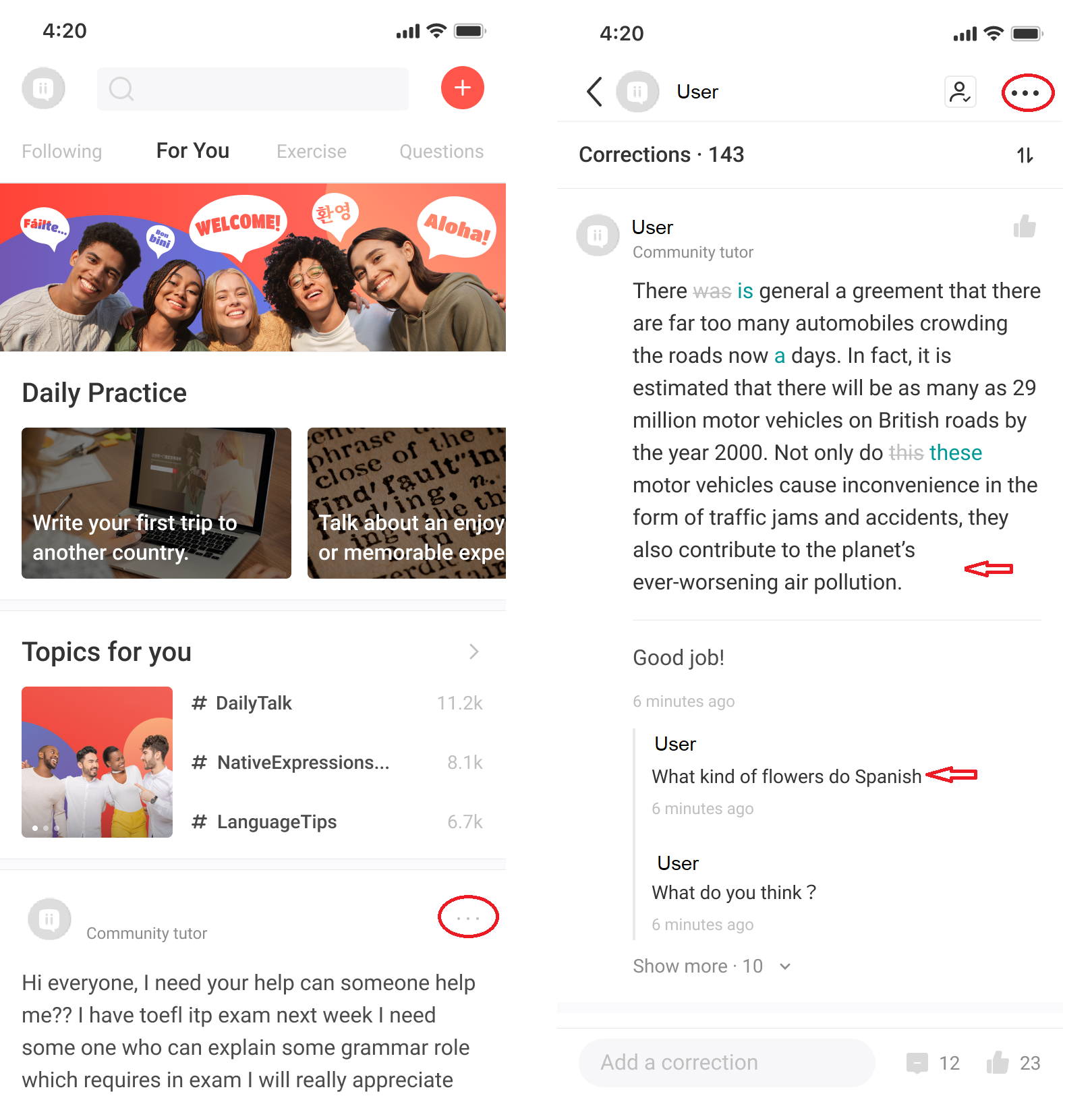 Report a user
You can report a user from your Message chatbox or from a user's profile.
On your message page, find the conversation with this user, click Option > Report

Or visit the user's profile, click the ... icon and Report Concern.