Congrats on finishing your lesson (maybe your first one) on italki! You are now officially on an amazing language learning journey. Here are a few things you might consider doing when your lesson is completed:
1. Confirming your lesson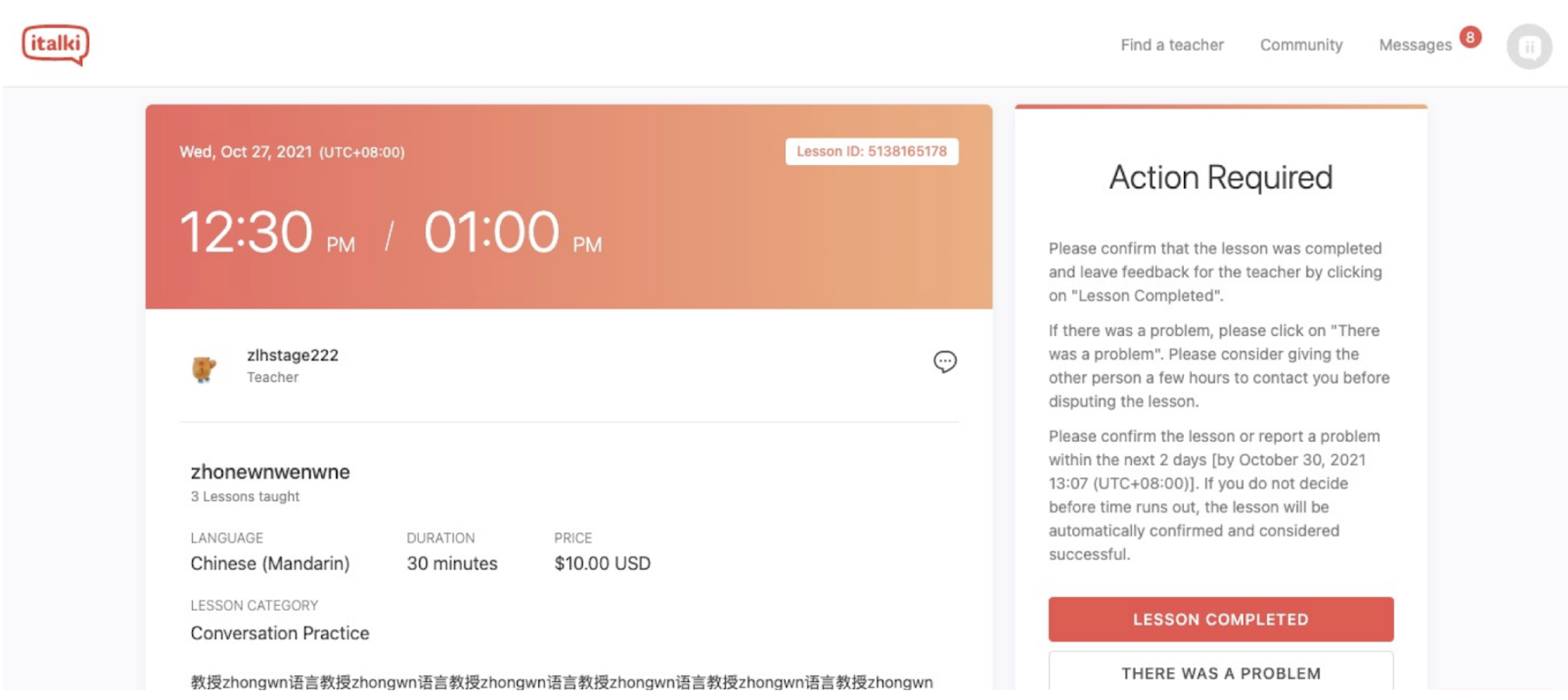 After successfully finishing a great lesson, confirm it at your earliest convenience so that your teacher can receive the payment in time.
But don't worry if you forget to do so - italki will automatically confirm it as completed three days after the lesson time.
2. Rating your lesson & teacher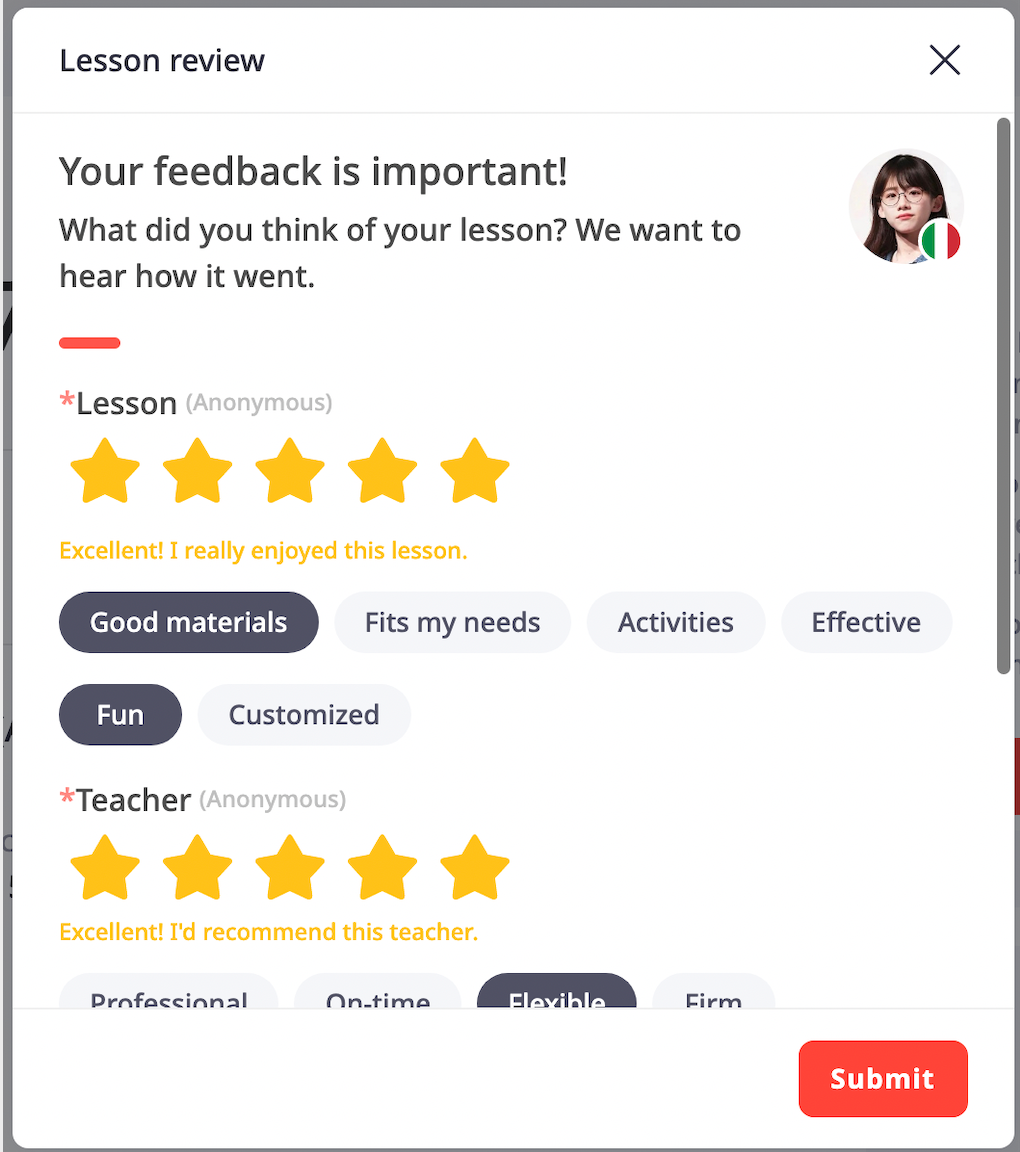 As a student, you can rate the lesson and the teacher out of 5 stars.

Select tags that best describe your lesson experience.
Ratings and tags are anonymous, so you can freely give feedback if you don't want to leave a public review. Your rating will help provide an overall score that appears on the teacher's profile.
3. Leaving a useful, constructive lesson feedback
A good lesson comment includes enough detail to give other students an idea of what a lesson was like. Providing your overall lesson experience will be very helpful for other users!
Try to be specific - you can offer your view on what the teachers did well, and how they can improve. Constructive feedback will motivate the teachers to keep doing better.
As a teacher, detailed feedback and suggestions can help your students remember what was covered during the lesson, and how they can improve in the future. Take this opportunity to show your professionalism and this might help you to gain more potential students.
Bear in mind that your feedback is public and cannot be edited once successfully submitted. It will be on your teacher's profile page. So try to increase the relevance of your feedback, stick to the facts, and be honest and friendly!
Examples of helpful reviews: