I've found a great teacher! How can I schedule a lesson?
Booking lessons on italki is very flexible. You can book lessons with a teacher one by one until you find the teacher that suits you best and provides you with customized teaching services.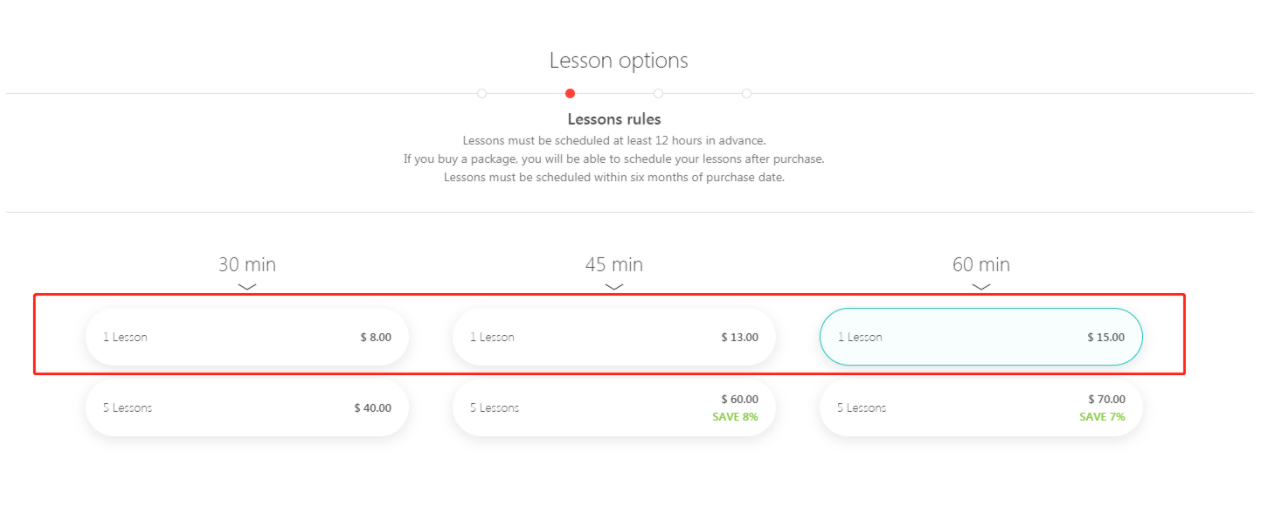 On italki, You can choose to pay per single lesson or purchase a certain amount of italki Credits at once. Then you can directly use the credits to schedule a lesson/package. (What is a package?)
Each teacher provides 60min single lessons. In addition, teachers can choose whether to provide 30min, 45min or 90min lessons and Lesson Packages.
Click the "Book now" button

Select the language you'd like to learn (if your teacher teaches different languages) and the lesson (

What are Trial Lessons? What is a Lesson Package?

)

Select the lesson duration. Teachers can decide how long the lessons are, such as 30min, 45min.

Select the lesson date and time.

It is displayed in your timezone.

(check

Timezone settings on italki

)

Select your lesson communication tool (

What device/software do I need to take classes?

)

Send a lesson request and wait for it to be accepted. (

Why hasn't my lesson request been accepted?

)
What are the courses like? Are there any textbooks?
Teachers are offering tailored 1-1 lessons for each student. So lesson structure, class forms, and materials can be discussed with your teacher to customize your study plan.
Professional Teachers normally have learning materials such as textbooks, PDF, Powerpoint slides, and videos. You can check teachers' lesson descriptions and ask if materials can be provided.