italki Web Browser Notifications
1. Hover on your Profile Picture and click Settings to visit your italki Settings page.

2. Select the Notifications tab

3. If your browser notification has been disabled, please check your browser notification settings and allow italki to send notifications. Click here and check what you can do to enable or disable italki notifications in Chrome.
Important notifications
Important notifications via email have been enabled by default and cannot be disabled, including:
Lesson Updates
Upcoming Lesson Reminders
italki Notifications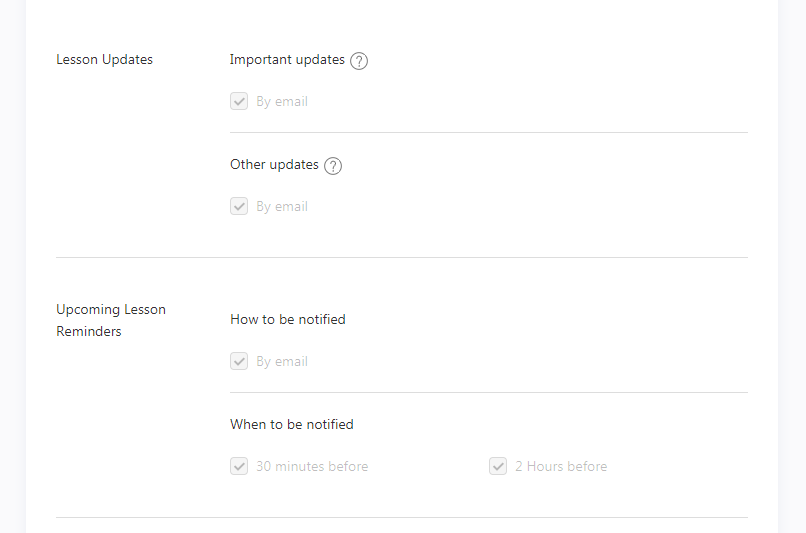 italki M

obile Push N

otifications
To enable or disable italki App notification, please check the following steps:
1. Click "Me" tab, then find the setting button

on the top right of this page.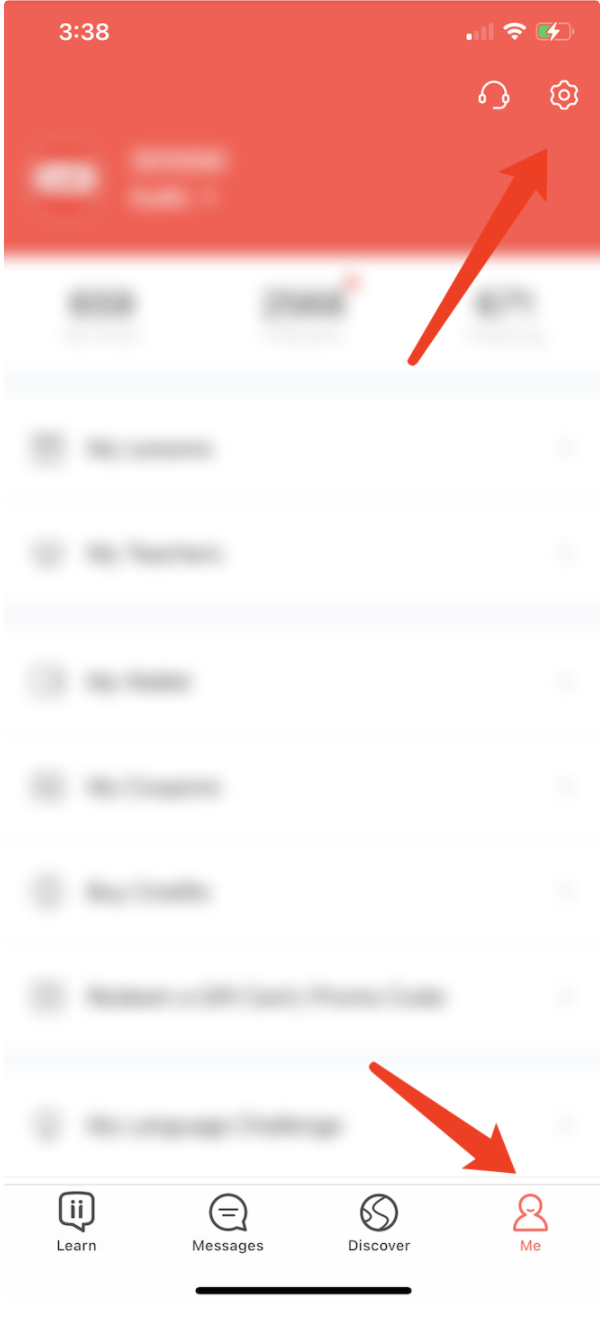 2. Select the Push Notifications tab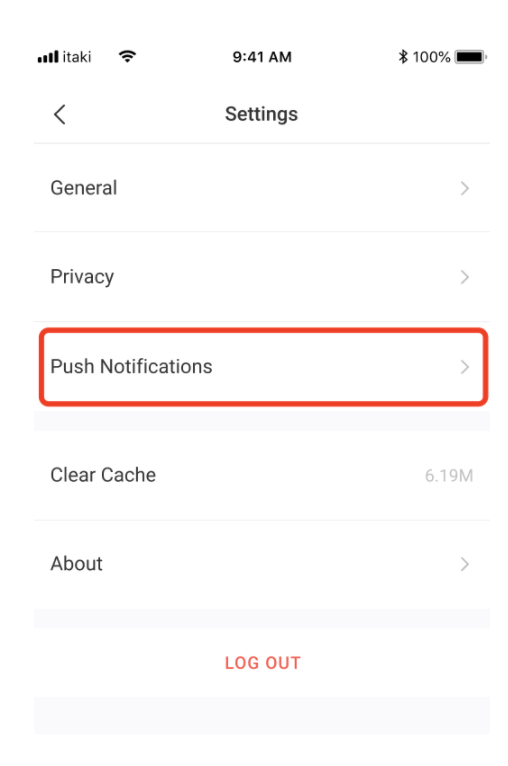 If your push notification has been disabled and you wish to turn it on, click the switch after "Receive push notification" to go to your phone setting page, and allow italki to send you push notifications. (Apps) Notifications -> Allow Notifications

Each kind of push notification can be turned off separately.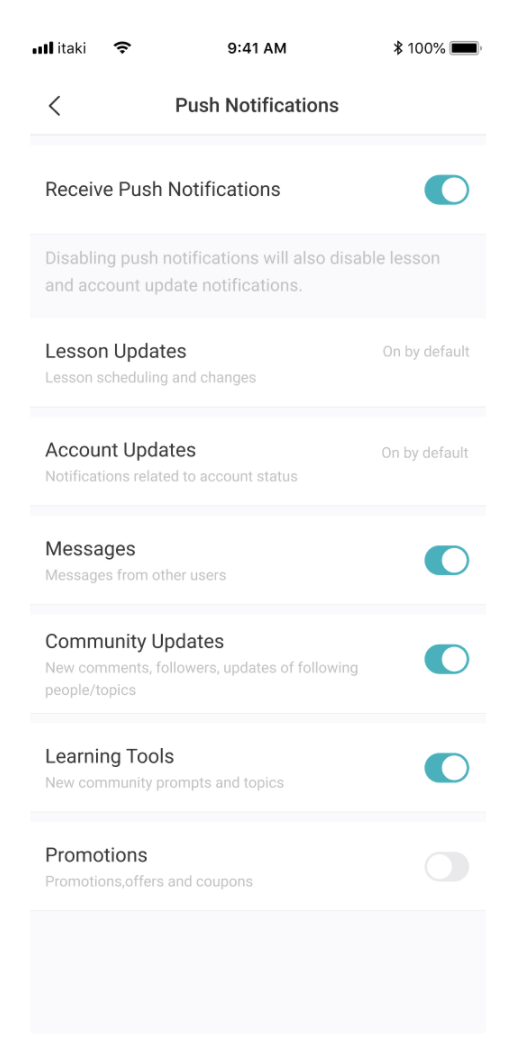 Please kindly note Lesson Updates and Account Updates cannot be turned off by default. The Lesson Updates and Account Updates cannot be disabled because it may cause you to miss lessons or it might require your immediate response.
Turning off italki App push notification will not affect the notifications setting of italki messages and email notifications.