italki Settings
Hover on your Profile Picture and click Settings to visit your italki Setting Page (https://www.italki.com/settings/account).

Notifications
Select the Notifications tab to check the settings options.

Browser Notifications
If you do not receive browser notifications from italki, follow the steps below:
1. Make sure Browser Notifications on italki is enabled.
2. Make sure your browser settings allow italki to send notifications. For example, here is what you can do to enable or disable italki notifications in Chrome:
- On your computer, open Chrome.
- At the top right, click

> More Settings.
- Under Privacy and security, click Site settings.
- Click Notifications.
- Find italki under the Block or Allow list and update your preferences.
Important notifications
Important notifications such as Lesson Updates, Upcoming Lesson Reminders, and italki Notifications have been enabled by default and cannot be disabled.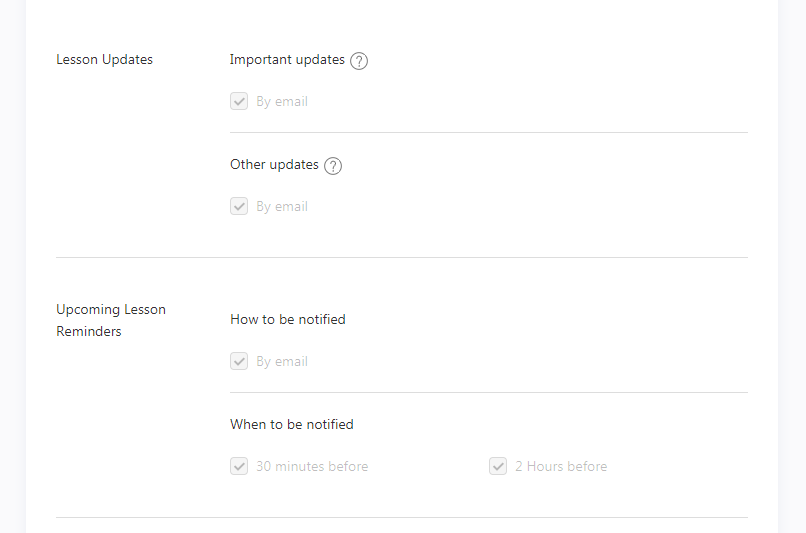 Other important notifications will also be sent through italki Messages, including Lesson Notifications, Account notifications, and Tips & Promotions.