What are Instant Lessons?
Instant Lessons allow you to start a lesson with a teacher right away! After purchasing an Instant Lesson, you'll be able to start learning within 5 minutes.
Things you should know about Instant Lessons:
Instant Lessons are available for 30/45/60 minutes trial lessons.

These lessons are automatically accepted and start 5 minutes after purchase.

If you have an upcoming lesson within the next 40/55/70 minutes, you can't book an Instant Lesson.

All Instant Lessons must be taken in italki Classroom.

You must arrive at your Instant lesson on time and your Instant lessons cannot be canceled or rescheduled.
How can I find Instant Lessons?
Teachers with the "available now" tag are open to teaching Instant Lessons.



Lessons with the Instant Lesson tag can be booked and started within 5 minutes after purchase.

Click on「Book an instant lesson」and it will bring you directly to the payment page.
4. After you book an instant lesson successfully, you will be directly lead to "italki classroom" or enter the classroom through the dashboard lesson detail card.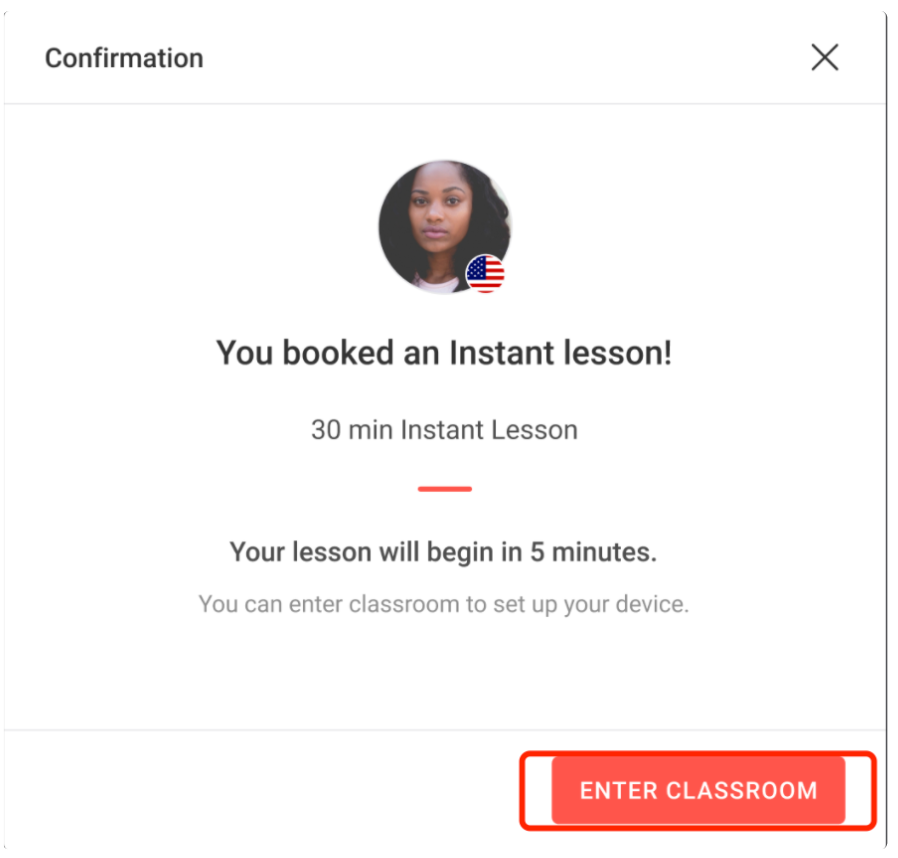 5. You could also get into the class in the dashboard card.