If you are looking for the best unique gift for a language learner, visit the italki Gift Card page to select the gift card amount and send a warm wish to your beloved ones.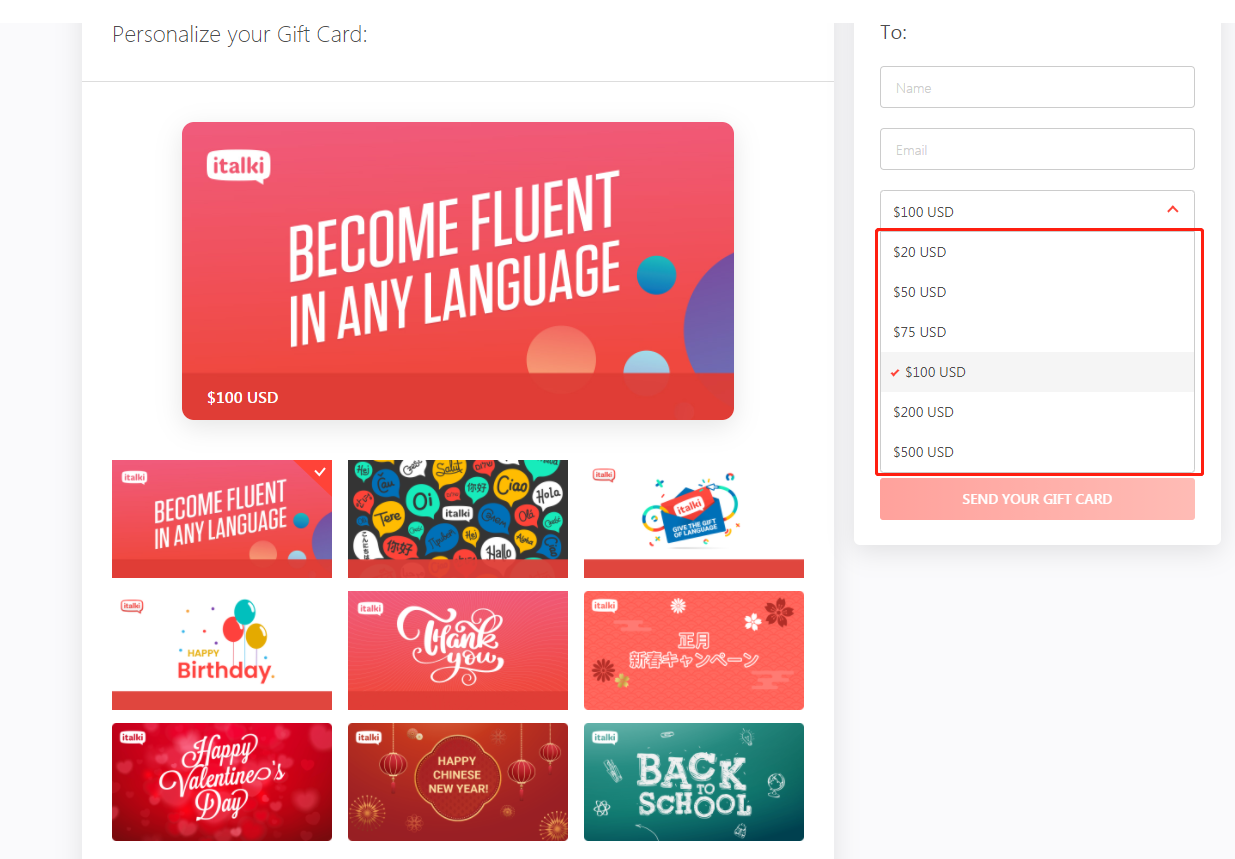 Will the gift card expire?
A gift card is valid for a year starting from the date of purchase.
What can I use a gift card for?
Redeem the gift card, you can use the italki Credits to find a teacher and take lessons, join our language challenge, and take English tests!
Where can I redeem my italki gift card?
If you have created an italki account, redeem your gift card code in your Wallet.
Don't have an account yet? Sign up for italki!