Trial lessons are offered by teachers at a discounted price to help new users getting to know italki.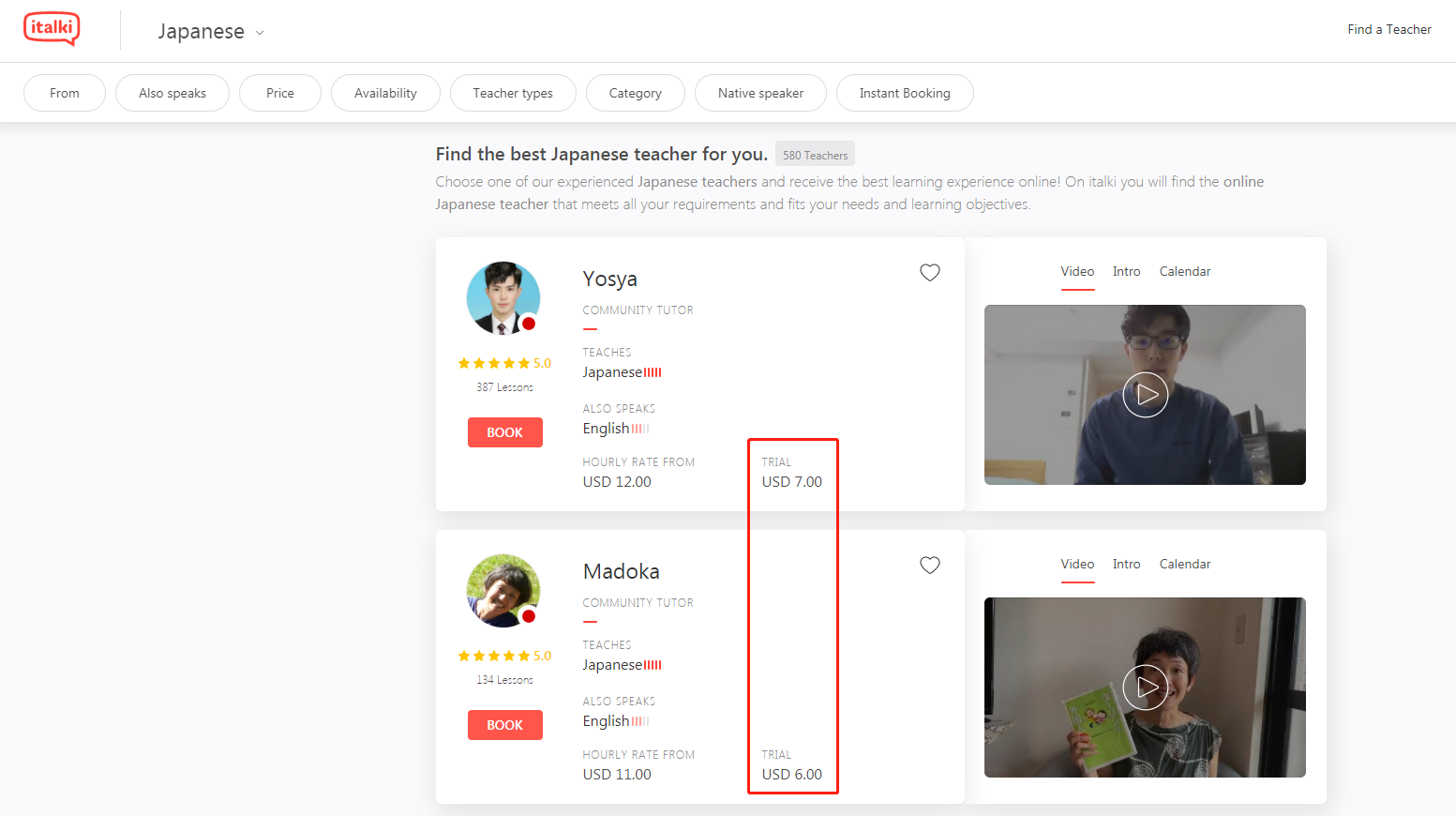 Each new user has 3 Trial lessons, applicable with three different teachers. You can find your remaining trial lessons on your dashboard.

Trial lessons do not expire until you complete all of them. You can book single lessons in between your trial lessons.
Trial lessons are mainly designed for students to see how italki works - look for a teacher you like on a marketplace, talk with your teacher about your learning goals and plans, go through the booking process, confirm a lesson is completed.
We understand it might take some time to find the best teacher for you. Before booking a trial lesson, we suggest that you research a bit more about a teacher by reading feedback from previous students, watching the teacher's introduction video, and talking with the teacher about your learning habits. It helps with finding a teacher who suits your needs the most.
You might want to know:
Can I take a lesson now or do I need to book in advance?
Why hasn't my lesson request accepted?
And what about regular single lessons?
Instead of paying hundreds of bucks upfront to book dozens of lessons with a teacher that you barely know, italki allows you to book single lessons first and try to find the best teacher providing customized service for YOU.

Single lessons can be purchased anytime either by paying per lesson or using available italki credits in your student wallet.
To provide a fair and healthy market, italki has a minimum hourly rate for both Community Tutor and Professional Teachers. On top of that, single lesson prices are set by teachers of their free will and italki does not control the price fluctuation.
If you have found an ideal teacher, go ahead and book packages probably at a discounted price and also to save the trouble of booking each lesson separately.
Need any help with your lessons? There is a problem with my lesson. How can I report a lesson problem?