How do I purchase a Package? 
Purchasing a package goes through the exact same flow as purchasing a lesson, except one with minor change. When pressing the Book Now button, select the class that you wish to purchase multiple lessons in, then press the Next Button. If the teacher offers a package discount for this particular lesson, then you will then be able to select one of the discounted packages.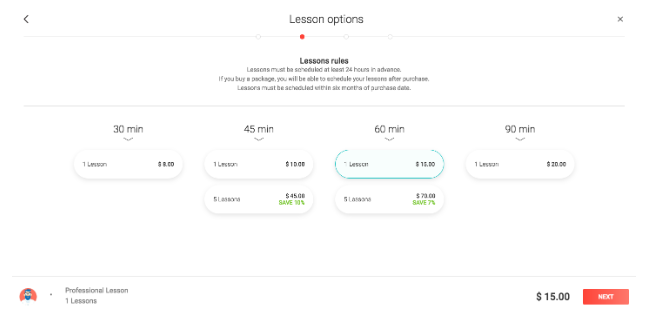 Make sure to select the times that you wish to take lessons in. You do not have to schedule all the lessons at once. If you have selected a wrong time or wish to alter a lesson time, you can do so by clicking the "Lessons to Schedule" button on the top right and remove the lessons you do not wish to send a request in.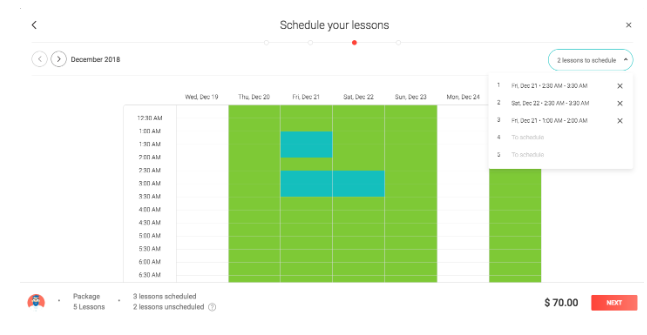 How do I schedule a lesson within a package?
1. Click on "My Lessons" in the drop down menu of profile picture.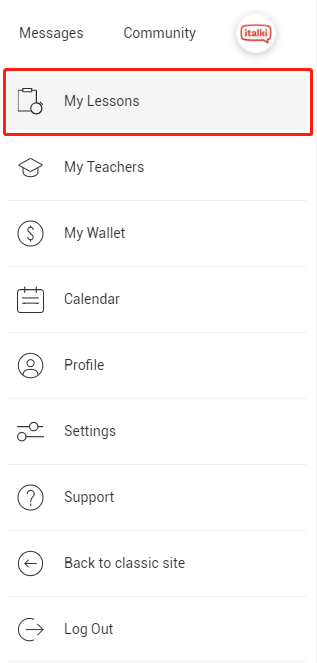 This will display a list of the Packages you have purchased.  Package details including how many remaining Unscheduled Lessons will be listed.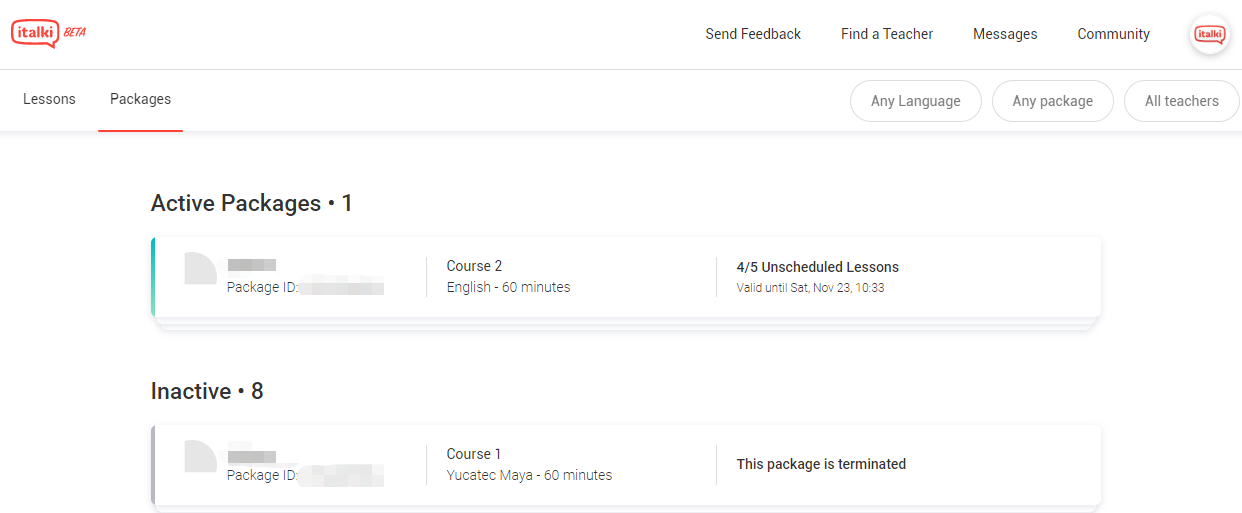 2. Click on the Package(s), you will get more detailed information about the Package. Scroll down and you'll see your list of Unscheduled lessons in the package. Simply click on the "SCHEDULE" button to schedule the rest of the sessions in your package.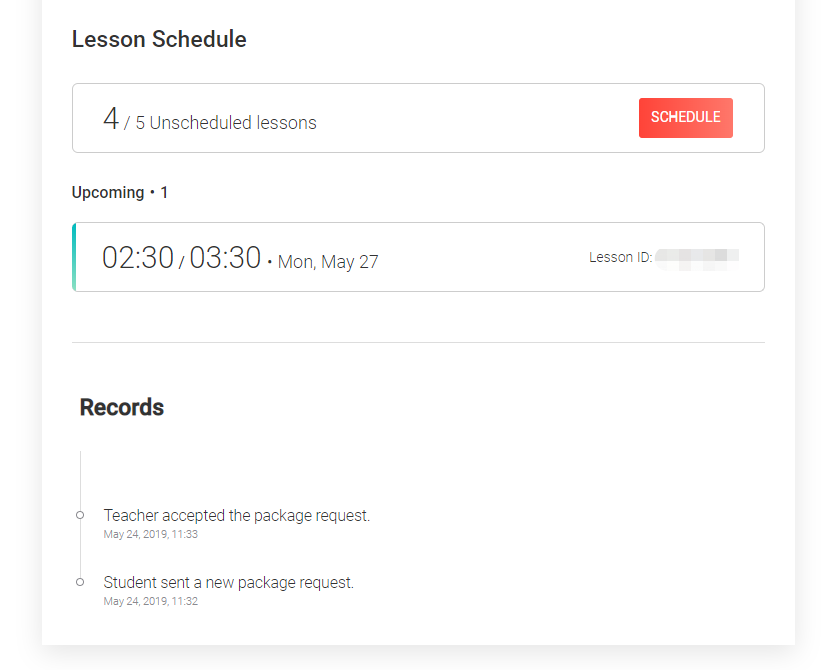 Do Packages Expire?
Lesson packages on italki are valid for six (6) months. A reminder will be sent to the student when the expiration date of their package is one month away. An additional reminder will be sent one week before the expiration date. If no action is taken by the student once the package has expired, then all remaining italki credits in the package will be sent to the teacher, minus italki's normal commission.
Although 6 months is the official expiration date, of course you can work with your student or teacher to set a goal to complete the package sooner.
A "Request Extension" button will be displayed on the Package details page. You are only allowed to extend your packages one time.
Note: You must communicate beforehand with your teacher to agree to a package extension.

Package Termination
You can submit a package termination at any time by pressing the Request to Terminate Package button.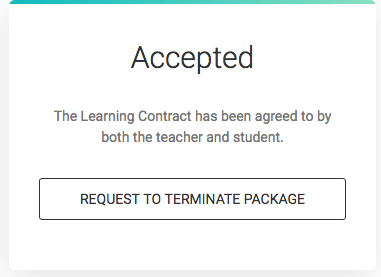 If a student or teacher finds it necessary to terminate a lesson package which has already been partially fulfilled (for example, 3 lessons have been taught in a 10 lesson package), we encourage the two parties to reach an agreement on how to divide the italki Credits remaining in the package.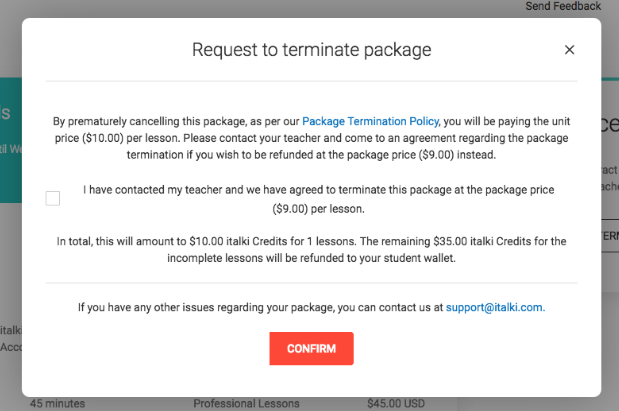 In the event that there is a dispute as to who terminated a package and the student and teacher cannot reach a compromise, then italki will mediate the dispute. italki's decision on the dispute is final. Please note that in the case of a dispute, it is up to the teacher and the student to provide proof to italki to support their positions.