Lesson Packages on italki are created and provided by teachers, the packages:
Are

valid for six (6) months

. You can find the expiry date on the Package page. All lessons should be completed before the expiration date.

The date and time for at least ONE lesson should be selected when scheduling a package.

Teacher and lesson length cannot be changed after the package is scheduled successfully

For Package Extension and Package Termination - the student needs to

communicate to the teacher prior to the requests

(What happens if my package expires and what should I do? Or I can't finish my Lesson Package. What should I do?)

To book a package, you can visit a teacher's profile page:
Click the "Book Now" button

Select a suitable lesson level/type

Select the lesson duration and lesson numbers in your package (5/10/20 Lessons), click "Next"

Book one or more lessons according to your study plan.
You can click the "X lessons to schedule" at the top right to check the date and time of selected lessons. Click "Next" to continue.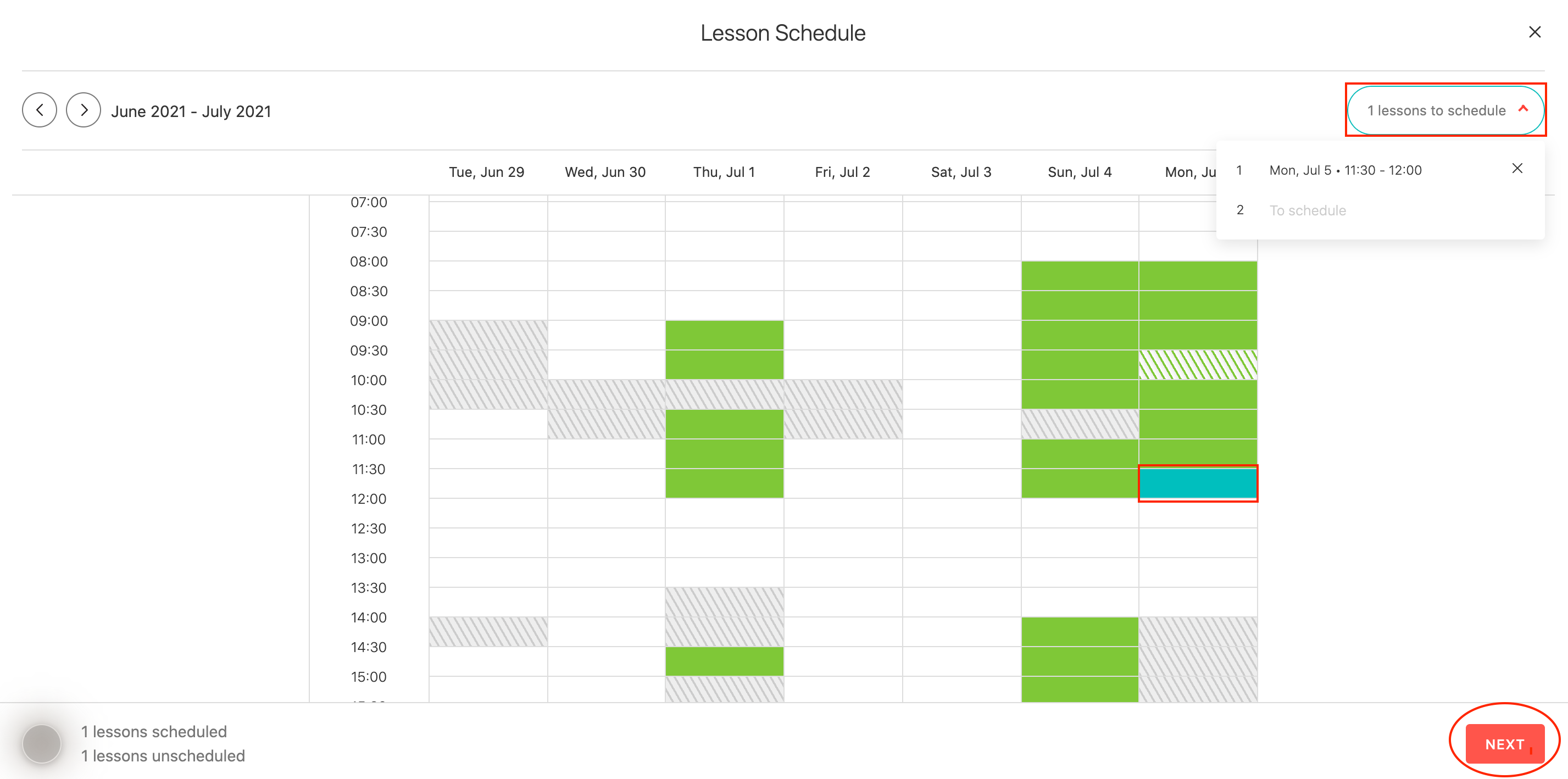 On the italki app, you can click the icon at the left bottom to check the date and time of your selected lessons.
Select your lesson communication tool. (

What is italki Classroom?

)

Check out with a new payment method or your italki Credits.
After your teacher accepts your lesson package request, you have a package!